Engine of Opportunity
The challenges we face and the problems we seek to solve are the most essential ones possible – among them food, energy and environment – they demand the very best people to create an unparalleled engine of thought and processes.
Graduate Students
Our goal is to recruit the most talented graduate students who are also highly sought-after by other Big Ten and nationally ranked schools of agriculture and natural resources. Fellowships make it possible for the CANR to successfully compete for the graduate students who will become the faculty members and leaders of tomorrow.
High quality graduate students are extremely important for the work we do. Their presence in the laboratories and in the fields – the work they do and the ideas they contribute – is invaluable for our research portfolio.
GOAL: $20 million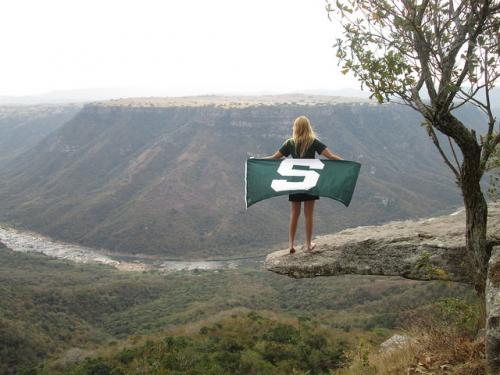 Undergraduate Students
We seek additional support for undergraduate scholarships to support all qualified students. Too many of the most talented and dedicated students are graduating with substantial levels of debt, and the prospect of incurring more debt sometimes causes talented students in agriculture and natural resources to choose other majors at another college or university.
Increases in student scholarship funding – both endowed funds and funds for immediate use – will ensure that we can maintain our commitment to keeping our doors open to the best and brightest, regardless of their financial means.
GOAL: $10 million
Experiential Student Support
Approximately 25 percent of CANR students study abroad at least once – our goal is to push that number to 100 percent. When CANR students go abroad, they are headed for life-altering experiences that might just change the world.
The CANR offers study abroad destinations on all seven continents and more than 35 countries, with opportunities to live in, learn about, conduct research and experience other cultures in some 45 different programs. Endowments for student abroad are critical to enabling our students' ability to embark on these transformative opportunities.
GOAL: $10 million