Making a STATEment: MSU Women in STEM
Connect and engage with alumnae working in the science, technology, engineering and math (STEM) fields, expand your professional network, and acquire tools and knowledge that can assist you in furthering your career objectives.
Conference hosted by:
College of Agriculture and Natural Resources CANR Office of Diversity and PluralismCollege of Veterinary MedicineLyman Briggs CollegeMSU Alumni Association
ALL MSU ALUMNAE AND FRIENDS ARE WELCOME TO ATTEND (not just those working in the science, engineering and technology fields).
WHEN: 8:30 a.m. to 4 p.m., Oct. 9, 2015
WHERE: MSU Union, East Lansing, MI
Early registration pricing extended to Friday, September 25.
Deadline to register is Friday, Oct. 2.
BRING A FRIEND AND RECEIVE $5 OFF BOTH REGISTRATIONS!
2015 CONFERENCE INFORMATION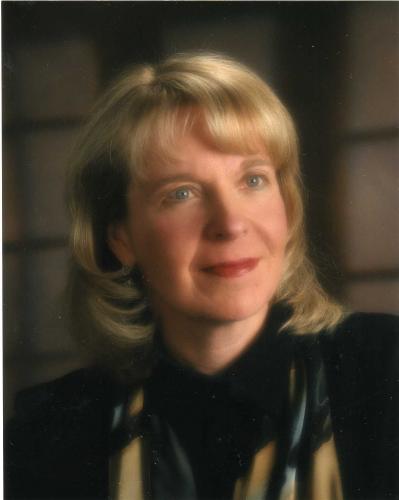 Keynote: Attainable and Sustainable Leadership Skills for Women presented by Linda McLyman of Progress Associates
Morning Session: Women becoming highly succssful team decision makers
Women head up, direct, lead, and also participate as members of many different types of teams. As most people intuitively know, teams of people can produce great results and they can also stall out and eventually fail miserably. Senior seminar leader and leadership business consultant, Linda McLyman of Progress Associates, has taught thousands of women how to become much more effective team leaders. One of the most important skill sets that Linda believes is key to any women's success as a leader is knowing when and how to make collaborative decisions, when and how to make decisions independently and when and how to delegate all decision making authority to other people. Join Linda for a morning of fascination learning as you gain insight about what it takes to be a top notch team decision maker. Come prepared to share your own ideas, to network with other women in interesting ways and to enhance your own skill set as a team leader or as a team member.
Afternoon Session: Going too fast, doing too much and trying to hard as only one half of the leadership equation.
Many highly responsible, respected, successful women have made fabulous contributions to the world we live in. These women have generously helped throngs of other women achieve goals that are both important and meaningful. The same could be said for many, many men. In today's modern age it is both exciting and inspiring to witness the contributions people can make toward improving the collective good. New research, however, has begun to highlight the need for a skill set that balances and compliments the growth of self esteem and the drive for achievement and success. Surprisingly, that skill set is the development of awakened self compassion.
In this afternoon seminar consultant and author Linda McLyman will help participants explore why the development of awakened self compassion is actually a very needed skill set for many successful women. "Going too fast, doing too much and trying too hard" became Linda's personal shadow mantra because she, like many successful woman, secretly struggled with achieving success at too high of a price. Through Linda's own work with thousands of women over a thirty year period, she realized that many women struggle with what she calls the "achievement triad". Although women know many things they can do to relieve their achievement edginess and achievement exhaustion, many of these activities ironically require another type of doing. Come listen to what Linda has learned and what other women are beginning to uncover. Awakened self compassion is something Linda believes we can unlock in our own beings. Perhaps, in fact, self compassion is not a doing step at all. Join the conversation
Join the conversation that encourages women to build new leadership skils in tandem with cultivating a deep sense of self acceptane of themselves as leaders.
Linda McLyman's Biography
Linda McLyman is the senior partner and co-owner of the leadership consulting firm, Progress Associates. Linda, a well known executive coach, senior corporate trainer and author, is highly skilled at teaching women to become satisfied and successful leaders. Linda is known for her honest style, her high level of creativity and her willingness to share her own successes and failures as a leader. Hundreds of people in the state of Michigan have worked with Linda over the past three decades. Linda is the co creator of the Michigan Great Lakes Leadership Academy as well as a mentor to many in the State. Linda is the author of the book Wise Leadership published by Michigan State University Press in 2005. Join Linda for an interactive day full of both pragmatic learning as well as an opportunity for some honest self reflection work.
Questions? Contact ANR Event Services at 517-353-3175.REGISTRATION INFORMATION
Registration may be made by credit card, check or MSU account number (for MSU faculty, staff and students)
Early registration is $75 a person.
Registration after Sept. 25, 2015 is $95.
Bring a friend and take $5 off each registration.
Deadline to register is Friday, Oct. 2, 2015.
Parking
It is suggested to park in the Grand River Parking Structure located bewteen the Human Ecology and Olin Health Center Buildings. Parking permits will be mailed to those who register by October 2, 2015.
2015 Conference Alumnae Committee
Kristin Bonham, Agriculture & Natural Resources Communications '96
Regional business Director, Monsanto
St. Louis, MO
Mike Chaddock, '72 and '73 Veterinary Medicine DVM, EMLAssociate Dean for AdministrationCollege of Veterinary MedicineEast Lansing, MI
Susan Ewart, '85 and '87DVM
Professor, Department of Large Animal Clinical Sciences and Special Assistant to the DeanCollege of Veterinary Medicine
East Lansing, MI

Nancy Frank, '78 DVM, MPH, DACVPM
Assistant State Veterinarian
Michigan Department of Agriculture and Rural Development

Polly McKillop, Horticulture, '86
Animal Shelter Regulatory Program Manager, Michigan Department of Agriculture and Rural Development
Lansing, Mich.

Danielle Parish
Director of Development and Alumni Relations
Lyman Briggs College
East Lansing, MI
Sue Erhardt, Resource Development '94
Education Director, Casey Trees
Washington, D.C.
Kathryn Reed, M.A. Higher, Adult & Lifelong Education '13
Director of Alumni Relations and Special Events
College of Agriculture and Natural Resources
East Lansing, MI
This event is part of MSU's Women in STEM initiative. Watch for more 2015-2016 events in Washington, D.C., Indianapolis and East Lansing.