Borlaug Higher Education for Agricultural Research and Development (BHEARD) Program
Co-Principal Investigators
Non-AFRE Co-Principle Investigators: Co-Director Dr. Frederik Derksen, Dept Food Science and Human Nutrition (derksen@anr.msu.edu); Clara Cohen in the Bureau for Food Security (ccohen@usaid.gov).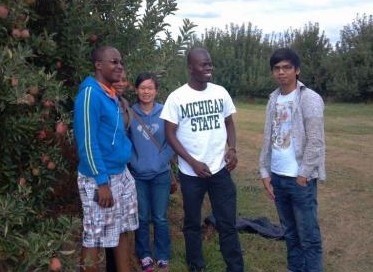 Overview
Michigan State University was selected in July 2012 to implement the Feed the Future Borlaug Higher Education for Agricultural Research and Development (BHEARD) Program. Honoring the legacy of Nobel Peace Prize Laureate and renowned plant breeder, Norman Borlaug, the BHEARD program is a major new effort to increase the number of agricultural scientists and to strengthen scientific institutions in developing countries, over a five-year period or longer.
The Department of Food Science and Human Nutrition is the lead administrative unit at MSU for this project, and is assisted by AFRE. The program will support training of agricultural researchers at the master's and doctoral levels and will link scientific and higher education communities in Feed the Future countries and the United States. The program is supported by a combination of funds from the USAID Bureau for Food Security, and from USAID country missions.
Project Timeline
The first phase of the program launched in Ghana, Uganda, Mozambique, Bangladesh and Cambodia, with over 30 trainees from those countries scheduled to start academic programs at a range of U.S. universities in fall 2013. Mali and Malawi will join the program in a second phase, with trainees starting in fall 2014. Some will pursue degrees at universities in Africa or Asia. Most of the phase 1 countries are expected to fund one or more additional cohorts of students.
The design of training programs is grounded in a strategic planning process involving targeted research institutions. The BHEARD program focuses on M.S. and Ph.D. training, which is indispensable for creating scientific capacity. However, the program allows for a broader set of human and institutional capacity-building activities, particularly if additional USAID mission or leveraged funds can be mobilized. The BHEARD program will also support the development, testing and evaluation of new models of human and institutional capacity development.

Information Links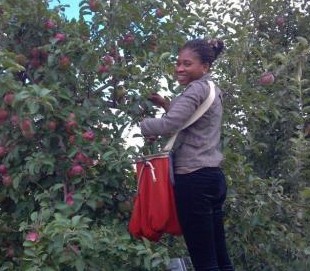 BHEARD Students Picking Apples at MSU - 2013