Draft Horse Basics: ANS 141
This is a 2 credit class available to all students.
Course Description
Safe handling, hitching, and driving of draft horses.
Contact Information
Cara Robison, instructor
Course Objectives
Students will understand the history of draft horses and gain an appreciation of heavy horse conformation.
Students will become familiar with safely handing draft horses.
Students will learn the parts of the harness and equipment used in heavy horse operations.
Students will learn how to properly hitch horses to specific pieces of equipment.
Students will learn how to ground rive horses, drive singly or in a team
Fall 2003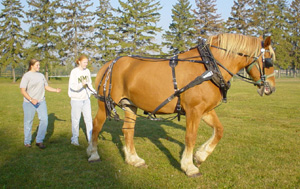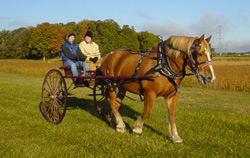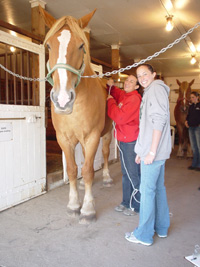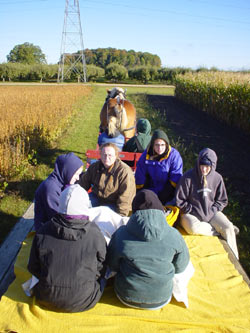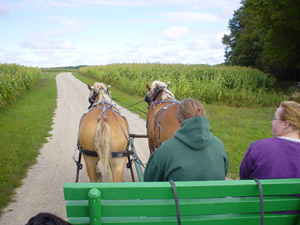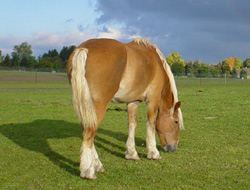 Spring 2004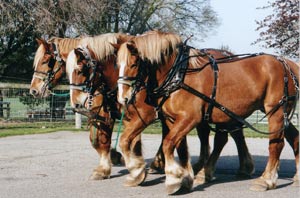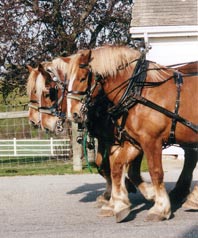 Ground driving three abreast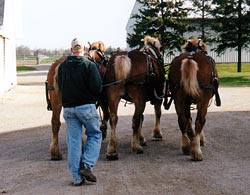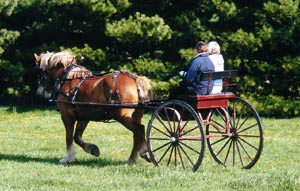 Flora on the single cart
Flora trotting on the single cart.
Small Animals Day
Students driving Greta and Coronel on the wagon.
Great Lakes Fall 2007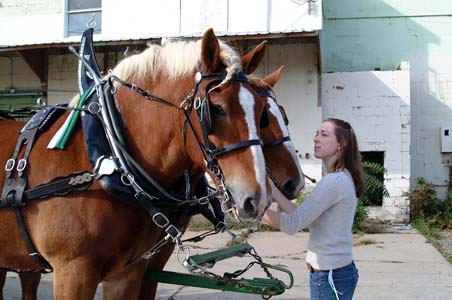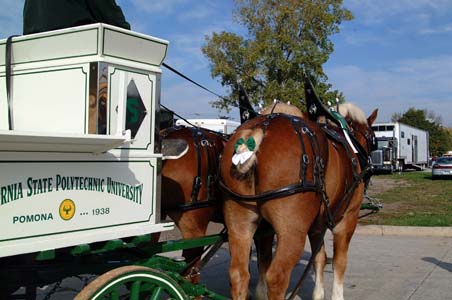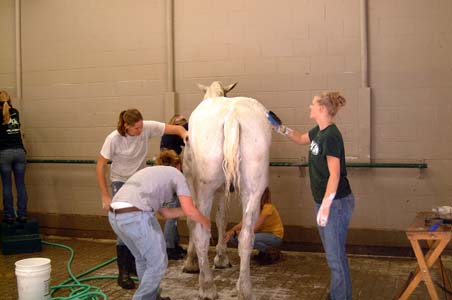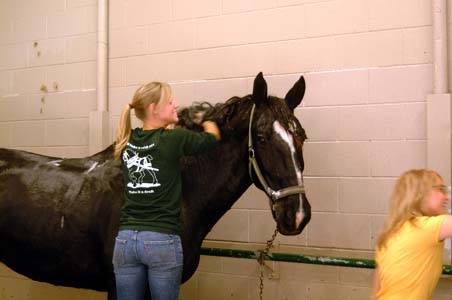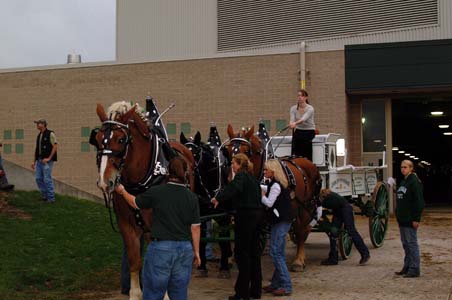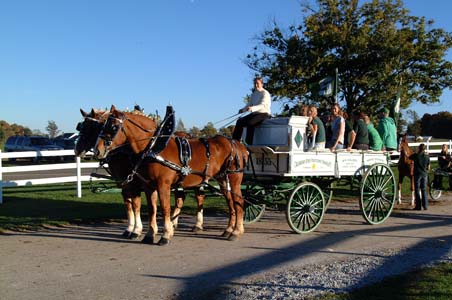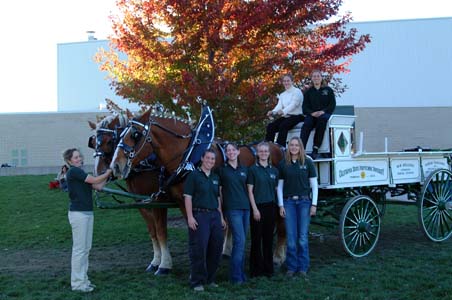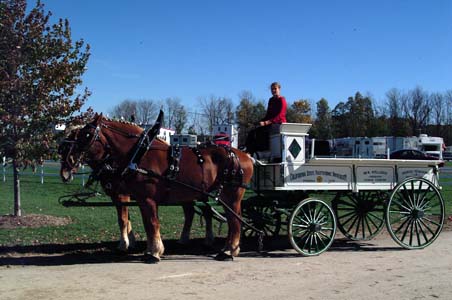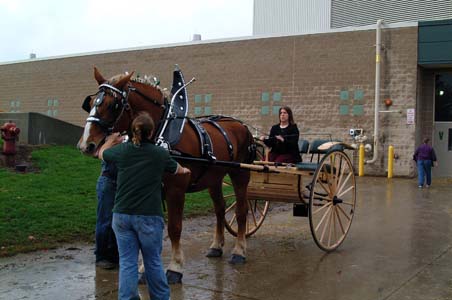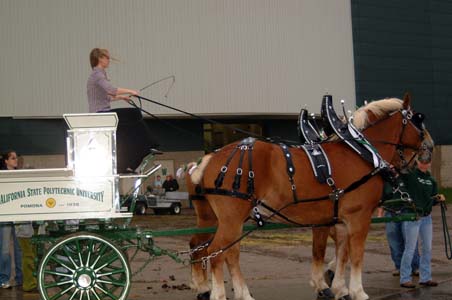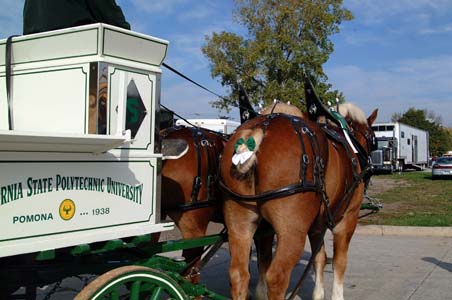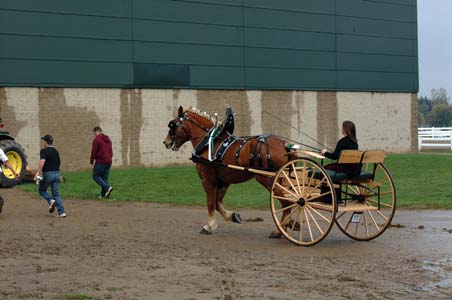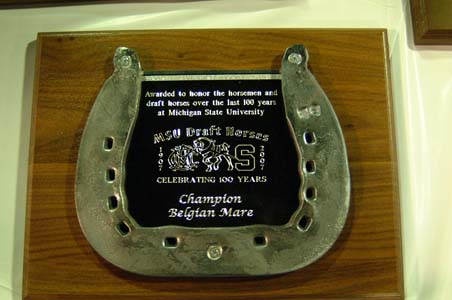 Class Spring 2008