Careers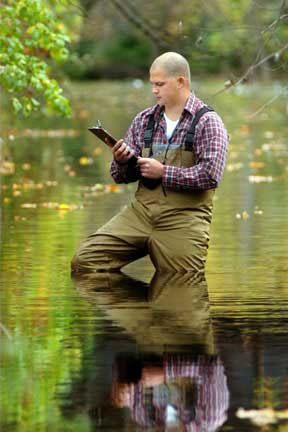 College of Agriculture & Natural Resources Career Services
For us, it's all about connections.
Career Services connects students to majors, internships and careers.
Looking for a job that's rewarding and pays the bills?
Maybe you're searching for an internship to get your feet wet?
We'll connect you with the employers looking for you!
We connect employers to future employees.
Are you looking for the right person for the job?
Someone who loves what he or she does? Who can represent your company well?
We'll connect you with the students who fit the bill.
Internships and career fairs get students on the right path
A career is more than a paycheck. It's something fulfilling and meaningful. It takes a great deal of determination, extensive research, knowing how to study long hours, planning, and continuous development to turn dreams into reality.
Find out more about turning majors into rewarding and fulfilling careers during several career fairs slated for CANR majors throughout the year:
"This event is a great way for students to explore a variety of opportunities in agricultural- related jobs and receive hands-on experience in a changing industry," said Jill Cords, career consultant for the College of Agriculture and Natural Resources (CANR). "Right now, the agricultural industry is dealing with a shortage of qualified people to fill positions. This is a great time to be an agriculture student looking for a job."
Want the details? Check out our news on the Agriculture Career Fair. Or, check out other career fairs at MSU.
Michigan State's Career Services Network provides hands-on guidance to help students decide what they want to do and how their education and experiences beyond the classroom will get them there.
Student Profile: Travis Christian
Travis Christian says his two internships have taught him about the 'real world'.
Christian is an agribusiness management major with a specialization in agronomy.
"I would absolutely recommend that students do internships," Christian says. "Real world experience is very valuable in conjunction with classroom experience."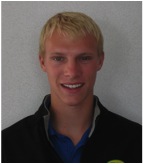 Christian is in his fourth year in the College of Agriculture and Natural Resources, planning to graduate in December 2012. During his internships, he worked for Helena Chemical Company in Imlay City and Caledonia, Mich.
"Through my internships, I learned a lot about crop production, sales, sustainability, customer satisfaction and self management," he said. "Internships allow you to put your education into practice in a more-or-less controlled environment."
Although Christian says he's looking forward to graduating, he will miss being on campus celebrating Spartan football victories and visiting the MSU Dairy Store.
To find out more about internships and CANR-related career fairs, visit http://www.canr.msu.edu/careers/