The 2017 CRIS Annual Meeting will be held October 3-5, 2017 in Phoenix, AZ.
Register for the CRIS Annual Meeting.
For more information, please contact cris@msu.edu.
Published on April 12, 2017
Michael Holsapple, Heather Dover, and Keith Ayoob review the stigma of pesticides on fruits and vegetables and why the actual risk needs to be considered.
Published on February 27, 2017
Kathleen Zelman discusses food preservatives in her second article on food additives.
Published on January 5, 2017
Health advice has swung 180 degrees once again. Peanuts are now officially in the clear –and even recommended – for infants and young children.
Published on January 1, 2017
The first article in a series on food additives in Food & Nutrition Magazine by Kathleen Zelman.
Published on December 20, 2016
The dose-response relationship in regards to BPA in canned foods is examined by CRIS Director Michael Holsapple.
Published on December 13, 2016
Andrew Maynard looks at effective science communication and how science communicators can ensure that science and evidence are more effectively incorporated into the decisions people make.
Published on November 18, 2016
CRIS DIrector Michael Holsapple shares his expert opinion on the popular debate, are GMOs bad?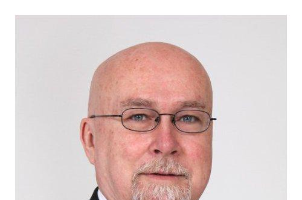 Published on July 29, 2015
Michael P. Holsapple has been named director of the Center for Research on Ingredient Safety at Michigan State University.
Published on April 7, 2014
The food, beverage and consumer products industries, in association with the Grocery Manufacturers Association and Michigan State University, established the Center for Research on Ingredient Safety.