Raising Young Readers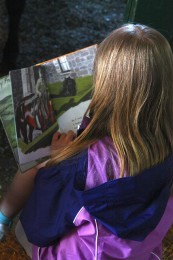 These workshops and resources provide adults with the knowledge and skills they need to help children build their reading abilities and make the connection between learning to read and achieving academic goals and future success.
Participants that participate in this workshop will be able to:
Understand the importance of children reading at grade level by the end of third grade.
Be introduced to the Common Core stands for Engligh Language Arts.
Gain skills to create/provide literacy rich environments for the children in their care.
Receive a variety of resources that support literacy development.
For more information, contact an early childhood educator near you.
Resources: