2014 Built Environment Showcase
Date: November 7, 2014
Location: MSU Kellogg Hotel & Conference Center, Michigan State University, 219 S Harrison Rd, East Lansing, MI 48824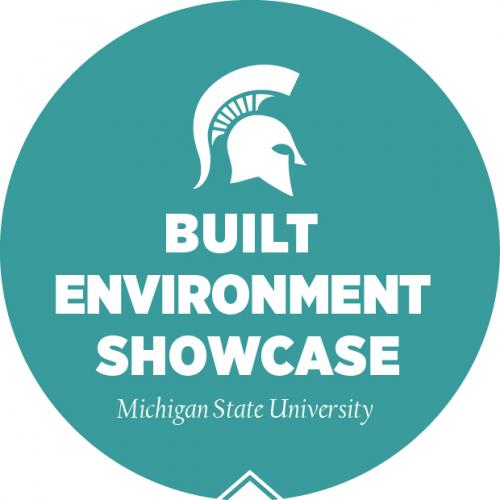 The Built Environment Showcase (BES) will take place Friday, Nov. 7, 2014, at the MSU Kellogg Hotel & Conference Center in East Lansing. Join the MSU School of Planning, Design and Construction and its partners as they gather Built Environment Industry professionals, State government representatives and MSU leaders to discuss ways to increase partnerships, economic development and placemaking opportunities, and more. The purpose of this Conference is to:
Demonstrate the impact of the Built Environment sector in the State of Michigan.
Create public/private partnerships with MSU, State government and others on the connection between place and the new economic development paradigm.
Identify opportunities for new development in changing markets.
Show how to turn placemaking opportunities into money.
Network with exhibitors and professionals from the Built Environment Industry.
Registration is available online. Cost to attend is $25 per person (students are free and must also register). Registration includes meals, refreshments, event materials and validated parking. Questions about registration can be directed to SPDC's Robert Krusky at .(JavaScript must be enabled to view this email address) or call 517.353.3054.
Learn more at 2014 Built Environment Showcase. Questions about the conference can be directed to SPDC's Heidi Macwan at .(JavaScript must be enabled to view this email address) or call 517.353.4454.
Conference co-partners include: the MSU School of Planning, Design and Construction, the MSU Land Policy Institute, MSU Auxiliary Enterprises, the Michigan State Housing Development Authority, the Michigan Economic Development Corporation and Prima Civitas.