Packaging: the User Experience
Date: April 27, 2015 - April 30, 2015
Location: Ternes Outreach Center, Packaging Building room 120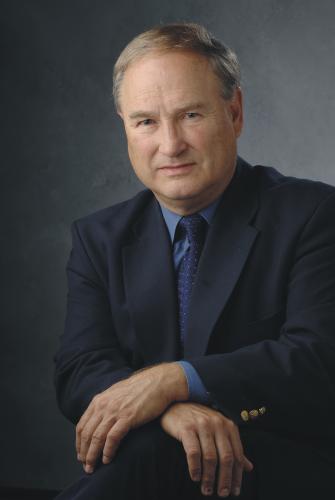 Lead By: Dr. Bruce Harte
Dr. Bruce R. Harte is Professor at the School of Packaging, Michigan State University, and an Adjunct Professor in the Department of Food Science and Human Nutrition. He has been a member of the packaging faculty since January, 1979, and was Director of the School 1993 – April 1, 2004. He was Acting Director of the School of Packaging from January 1, 1986 – June 30, 1986, and was Associate Director of the School's Center for Food and Pharmaceutical Packaging Research from its inception in 1987 – 2007. Dr. Harte was an executive board member of the International Association of Packaging Research Institutes from 1993 – 2003. Dr. Harte was selected to the Packaging Hall of Fame in 2004 and in 2010 was made a Distinguished Professor of Michigan State University.
Dr. Harte's research interests include product/package interaction and compatibility, product stability and quality maintenance, barrier packaging, active packaging, material science applications to packaging including bio-based materials, and product-process-package system development. Much of his work has been cross disciplinary with Food Science and Human Nutrition, Horticulture, and Bio-systems engineering. Dr. Harte has had substantial interaction with the packaging and manufacturing industries, both in the U.S. and internationally.
Location: Michigan State School of Packaging

Jointly sponsored by: The Understanding and Insight Group and the Michigan State School of Packaging in cooperation with Amway R&D
Empowered Packaging: Techniques that transform your Package Design
Packaging: The User's Experience is an interactive, three and a half-day workshop that teaches a unique and innovative approach to package concept development using targeted tools and critical thinking to help attendees advance their skills through all phases of packaging development, particularly concept development and packaging alignment. Tools such as knowledge mapping, consumer and marketing observation, idiographing, hypothesis generation, protocept development, QMA, Kano, Gameboard, conjoint analysis, rapid package optimization, and more are used to drive the package design. Using this approach, participants will develop a more in-depth understanding of the user/consumer experience and how to work with consumers to make the right package, at the right time, considering people's needs. It is anticipated that this course will help improve a company's package concept development process resulting in a much higher market entry success rate and conversely less package introduction failures. This will decrease the amount of time and money spent on concepts that don't work in the marketplace, resulting in faster to market packages that do work, ultimately improving a company's profitability.
DAY 1 (evening only, dinner provided):
Participant Introductions
Philosophy of Course
Current State of Packaging
DAY 2:
Introduction

Philosophy of Course
Business Case

Discovery: Understanding consumer needs

Knowledge Mapping
Person Observation
Idiographs
Market Observation
Hypothesis Generation
DAY 3:
Scoping: Developing the packaging idea

QMA
Kano
Gameboard
Quantitative Conjoint

Concept Development and Project Brief
DAY 4:
Scoping (continued)

Optimization: Finalizing the packaging design

Rapid Packaging Optimization (RPO)
Registration Details
Registration: $2,295
To register visit our online store!
Course Instructors
Bruce Harte, Ph.D.: 34+ years working as a packaging educator and researcher. Has developed several courses and spent considerable time in packaging development. Worked with both US and international product and package companies to improve their packaging solutions.
Jacqueline Beckley is the Founder and President of The Understanding & Insight Group and has made understanding consumers and the choices they make her unending passion. With technologies and patented processes for quantifying consumer emotions, she unearths deeply-held motivators that pre-determine buyers' behavior in the marketplace. She is a Fellow in The Institute of Food Technologists.
Melissa Jeltema, Ph.D. more than 30 years experience in consumer research and product design. She has developed a variety of methods for consumer driven product design.
Stephanie Swint is a senior engineer at Amway where she has spent more than a decade of her career as a packaging engineer. She has managed hundreds of package developments in the beauty category and holds four granted patents and one pending. Swint earned her packaging degree from Michigan State University.
AuBree Taylor is a senior research scientist at Amway where she works in Consumer Product Research supporting R&D. She is a two-time Spartan with degrees in Advertising and PR as well as Packaging. In her current role she supports the packaging department with consumer and design thinking tools in the fuzzy front end.
A block of rooms will be reserved until March 26, 2015 at the:
East Lansing Marriott at University Place
Book your stay here for $145 per night