Seminar Series
Date: October 15, 2015 - December 11, 2015
Time: 3 p.m.
Location: Room 100 School of Packaging
The MSU School of Packaging: 2015 Seminar Series
The MSU School of Packaging is pleased to invite you to participate in the School of Packaging Seminar Series. The School of Packaging Seminar Series was initiated in 2010 to encourage the exchange of ideas across different disciplines as they apply to packaging. The goal is to provide a forum for faculty researchers and students to discuss advances in packaging science and specific research needs that will strengthen the packaging discipline. Each year we also invite distinguished professionals from Michigan and across the United States to the School to give presentations on topics of current interest. The variety of the seminars presented is crucial to the success of our Seminar Series.
This year's seminar speakers are:
In order of appearence, more will be added as they are confirmed
Dr. Henrik Pålsson, Associate Professor, Packaging Logistics, Lund University, Sweden
Presentation: Packaging logistics in supply chain practice – current state, challenges and improvement potential
Date: September 3, 2015 at 3:00pm
Location: MSU School of Packaging room 100

The presenter has been doing research for more than ten years on this topic and prior to that he worked with it in industry for five years. The seminar will use current knowledge and empirical insights from a multiple case study of 22 unique supply chains, three single case studies and statistical data to highlight and discuss the current state, challenges and improvement potential of packaging logistics in supply chains. These issues will be discussed in terms of economic and environmental sustainability and logistics efficiency. The seminar will cover the need for a system perspective in packaging logistics, returnable vs. one-way packaging, and suggest improvement areas and associated challenges for different parts of a packaging system and for different supply chain actors.
This meeting will be shared via ZOOM:
Join from PC, Mac, iOS or Android: https://msu.zoom.us/j/4524916576
Or join by phone: +1 415 762 9988 or +1 646 568 7788 US Toll
Meeting ID: 452 491 6576
International numbers available: https://msu.zoom.us/zoomconference?m=C9NM1SHE9e1KsKqenuTiV1JgWhv9cVu0
Or join from a H.323/SIP room system:
Dial: 162.255.36.11 (US West) or 162.255.37.11 (US East)
Meeting ID: 452 491 6576
Dr. Mary Ann Curran, LCA & Sustainability Consultant at BAMAC Ltd., Rock Hill, SC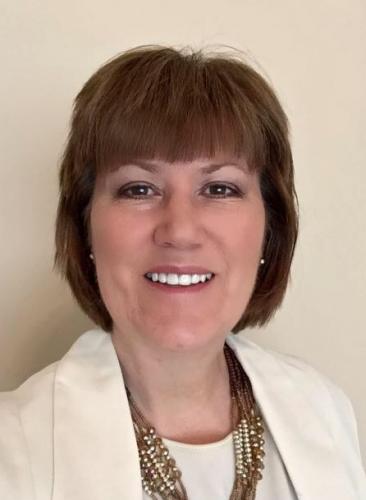 Title: Presentation: Life Cycle Assessment and Other Approaches in Evaluating System-Wide Environmental impacts of Products, Processes and Packaging
Date: October 15, 2015 at 3:00pm
Location: MSU School of Packaging room 100
Dr. Mary Ann Curran is an internationally-recognized expert in the field of Life Cycle Assessment (LCA). After 32 years of federal service as a research chemical engineer with the US Environmental Protection Agency, Dr. Curran works independently as an LCA and sustainability consultant (BAMAC, Ltd., Cincinnati, Ohio). Upon receiving a bachelor's degree in Chemical Engineering from the University of Cincinnati in 1980, Dr. Curran began working for the EPA's National Risk Management Research Laboratory in Cincinnati, Ohio. After working in waste management research for several years, her research turned to industrial pollution prevention. In 1989, this work introduced her to a new environmental management approach called LCA. Through 20+ years of LCA research, networking, and publishing, she developed an in-depth knowledge of the field and created an extensive network of LCA researchers and practitioners world-wide. Dr. Curran is the Editor-in-Chief of the International Journal of Life Cycle Assessment. She has authored and co-authored numerous papers and book chapters which address the LCA concept and its applications, and created the LCA Handbook: A Guide to Environmentally Sustainable Products as editor and co-author (published by Scrivener-Wiley in October 2012). She has presented EPA's activities in LCA-related research at technical meetings across the US and in Europe, South America, South Africa, Asia, and Australia. Dr. Curran studied Environmental Management and Policy at Lund University, Lund, Sweden (MSc 1996); and earned a Doctor of Philosophy degree in Erasmus University's International PhD program on "Cleaner Products, Cleaner Production, Industrial Ecology and Sustainability" for her thesis entitled "Development of Life Cycle Methodology: A Focus on Co-Product Allocation" (2008). Dr. Curran is a Fellow of the American Institute of Chemical Engineers (AIChE).
Specialties: Life Cycle Assessment, Environmental Sustainability, Pollution Prevention