Travel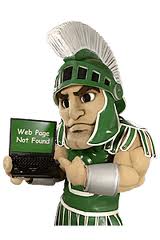 How do I find which workshops or sessions I am signed up for?
Your registration confirmation/receipt will list all of the workshops or sessions that were selected during the registration process. If you need an additional receipt emailed, please request a copy by emailing events@anr.msu.edu.
When can I book my hotel room?
Hotel rooms can be booked at anytime. Please refer to the accommodations page for details on locations offering discounted hotel blocks. Contact your preferred hotel and use the room block code to receive the discounted rate.
How can I get a copy of the Awards Program?
It will be posted as a download on the Resources page at the conclusion of the conference.
I used the wrong MSU Account for billing, how can I change it?
Please email events@anr.msu.edu with the new information and ANR Event Services staff will update your registration.
I want to split my billing between two MSU Accounts but the registration only lets me enter one, what do I do?
Please enter the first account during your registration. Then email events@anr.msu.edu with the additional account and the allocation amount for each account and your registration will be updated. Don't worry, your MSU Account is not charged when you register. Payments via MSU account are not processed until after the conference has concluded.
Other questions?
Please contact events@anr.msu.edu or call 517-884-7081.