Forest Carbon and Climate Program
The Forest Carbon and Climate Program aims to increase understanding and implementation of climate-smart forest management, which inextricably links climate change mitigation and adaptation. The program focuses on activities that advance best practice implementation, promote robust and inter-disciplinary understanding of forest benefits and co-benefits, and develop and nurture balanced perspectives that include working forests and forest products as a part of the climate change solution. These objectives are achieved through working with strategic partners to better communicate and bring attention to key topics, create educational content and programming and bridge dialogue gaps on carbon and climate topics related to forests and forested lands.
The program was established to connect professionals, natural resource managers, decision-makers, students and the broader public with the value of forested lands and forest products in addressing climate change. Extensive expertise in forest conservation guides the program's focus, in addition to local, regional and international relationships with entities engaged in the utilization and protection of forests and related ecosystems.

Partners and collaborators
Additional domestic and international relationships
Current program components
The Graduate Certificate in Forest Carbon Science, Policy, and Management equips participants with the interdisciplinary tools to plan, implement, manage, and evaluate forest-based climate change mitigation activities. The certificate has been offered completely online since 2013. Supplementing a wide range of vocations, participants include working professionals and those pursuing advanced degrees. Individuals can take just one course, or earn a graduate certificate upon completion of all required courses in the program.
The Forest Carbon and Climate Community provides resources and a professional network for individuals who have participated in the graduate certificate and other activities in the Forest Carbon and Climate Program. Members in the online community receive news on policies and methodologies, internal networking and opportunities for research and employment. An online portal allows continued access to resources, contacts and online tools. Invited participants reflect individuals from NGOs, private interests, graduate students, government and natural resource managers.
Related content
Forest-Climate Working Group Learning Series
The Forest Carbon and Climate Program is partnering with the Forest-Climate Working Group to bring a learning series to group members and the public.
Session one
Session two
"The Washington State New Forestland Preservation Grant Program" is the second in the Forest-Climate Working Group Learning Series.
Speaker: Leslie Connelly, Policy Specialist, Washington State Recreation and Conservation Office
Supplemental Information:
Session three: Selected Speakers from the FCWG Annual Meeting, September 27th
The meeting featured a number of guest speakers and expert participants. The following feature three speakers that participated as "Firestarters", with short, informative presentations.

Selected speakers include:
Arjun Patney, American Carbon Registry/Winrock International

Chris Swanston, U.S. Forest Service

Lauren Cooper, Michigan State University Forest Carbon and Climate Program
Student profiles
News
Contact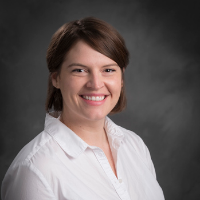 Academic Specialist, Forest Carbon Curriculum
517-353-1961