Undergraduate Receives Best Student Poster Award at The Wildlife Society's Annual Conference
Hunter Stanke, a sophomore at Michigan State, is conducting cutting-edge research at MSU's Boone & Crockett Quantitative Wildlife Center.
October 11, 2017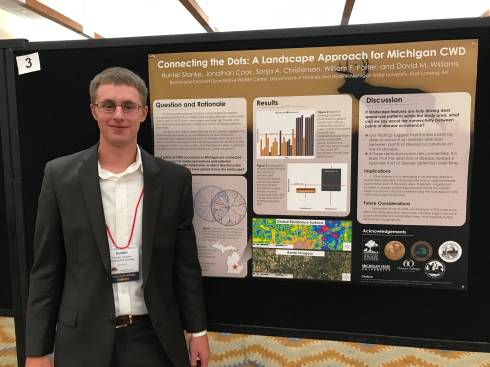 Hunter Stanke, an undergraduate researcher in the Department of Fisheries and Wildlife, was awarded Best Student Poster at the annual conference of The Wildlife Society in Albuquerque, NM. Hunter's poster was chosen from more than 250 entries. His research focuses on issues surrounding chronic wasting disease in Michigan. Congratulations, Hunter!