MSU researchers discover the root of poisonous mushrooms' lethal potency
A team of Michigan State University scientists has discovered an enzyme that is the key to the lethal potency of poisonous mushrooms.
December 4, 2014 - Author: Layne Cameron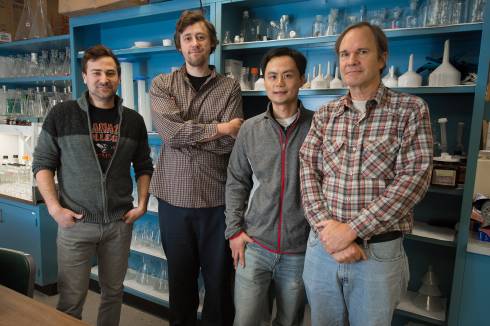 Published in the current issue of the journal Chemistry and Biology, the findings of a team Michigan State University (MSU) scientists unravels a specific enzyme's ability to attack and annihilate a single vulnerable target in the human liver. The enzyme contributes to the manufacturing of chemical compounds known as cyclic peptides, a molecule pharmaceutical companies use to create new drugs.
These findings could lead to single-minded medicines with zero side effects, said Jonathan Walton, MSU AgBioResearch professor of Plant Biology and co-lead author of the paper.
"Mushrooms are prolific chemical factories, yet only a few of their peptides are poisonous," Walton said. "These toxins survive the high temperatures of cooking and the acids of digestion, and yet they're readily absorbed by the bloodstream and go directly to their intended target. These are the exact qualities needed for an effective medicine."
For the full story, please visit MSU Today.