MSU scientists receive $2.9 million to boost biofuel research
MSU scientists will use three 5-year grants totaling $2.9 million to focus on various aspects of producing biofuels, which are made from renewable plant materials instead of petroleum.
April 30, 2011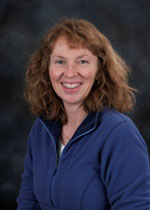 Michigan State University (MSU) scientists will use three 5-year grants totaling $2.9 million to focus on various aspects of producing biofuels, which are made from renewable plant materials instead of petroleum.
Awarded by the U.S. Department of Agriculture (USDA), the grants are part of $36.3 million in competitive funding allocated to advance sustainable bioenergy research.
MSU microbiology and molecular genetics assistant professor Claire Vieille, MSU plant biology associate professor and AgBioResearch scientist Carolyn Malmstrom, and MSU forestry associate professor and AgBioResearch scientist David Rothstein received $957,582, $991,219 and $998,630, respectively, from the USDA to support their research efforts.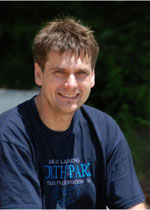 The Energy Independence and Security Act of 2007 mandates the use of 1 billion gallons of biodiesel by 2012. The production of the biodiesel will also entail the production of 100 million gallons of glycerol, its direct byproduct. The overall goal of Vieille's grant is to develop a microbial process that converts glycerol into succinate (an organic salt), which can be used in everything from noncorrosive airport deicers to food and drug additives, and as a precursor to nontoxic solvents, plastics and polyesters.
"Succinate as a co-product of biodiesel production would have several environmental benefits," Vieille said. "For example, biobased succinate could replace petroleum-based maleic anhydride [colorless crystals used to form polyester resins] as a feedstock in a bulk chemical market for the production of various polymers. Succinate production would also consume carbon dioxide, a major greenhouse gas. Further, succinate production would increase the economic sustainability of biodiesel production by finding a high-value application for glycerol."
Deployment of perennial grass-based bioenergy systems offers opportunities for American agriculture to produce crops while enhancing wildlife habitat and protecting soil resources. However, perennial grass cropping systems may also harbor insects and pathogens that damage other crops.
Malmstrom, along with entomology professors Doug Landis and Rufus Isaacs – both AgBioResearch scientists -- will work to develop strategies to mitigate crop risks and enhance the benefits of perennial grass cropping systems.
"Biofuel research is moving away from food resources such as corn, in favor of agricultural waste products or non-food crops such as switchgrass," Malmstrom said. "These new biofuel crops have potential to provide both fuel and numerous ecological benefits, such as soil development and bird habitat. Our aim is to minimize risks and maximize benefits by identifying the most pest suppressive cropping strategies."
Soil carbon loss and greenhouse gas (GHG) emissions associated with intensive biomass production have the potential to undermine the perceived benefits of bioenergy. Rothstein will look at the conversion of large areas of herbaceous open lands to short-rotation woody biomass crops, which is seen as a key component of the developing bioeconomy of the northern Great Lakes Region.
"We want to quantify the soil impacts, GHG emissions and biomass production associated with short- rotation woody cropping systems across a wide range of site conditions," said Rothstein, who is also an AgBioResearch scientist. "This information can then be used in predictive models to assess the true environmental impacts and benefits of expanded bioenergy plantations and assist in the sustainable deployment of short-rotation woody biomass crops across existing Great Lakes landscapes."
MSU is among 27 universities, one college and two USDA research arms to share the UDSA funding.
Photo: MSU AgBioResearch scientists, Carolyn Malmstrom (top) and David Rothstein