New Faculty Member
Jean Tsao, assistant professor of fisheries and wildlife and large animal clinical sciences, became affiliated with the MAES in August
November 27, 2009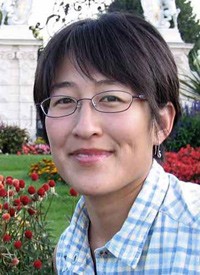 The MAES is pleased to welcome a new faculty member.
Jean Tsao, assistant professor of fisheries and wildlife and large animal clinical sciences, became affiliated with the MAES in August. Her research focuses on disease management and ecology, specializing in vector-borne disease ecology.
Working with colleagues at MSU and abroad, Tsao is studying the Lyme disease pathogen and the ticks that transmit the disease in the Upper Midwest and is leading a four-year National Science Foundation-funded project to study why the Lyme disease pathogen is unevenly distributed in the eastern United States. Tsao also helped found the university's graduate specialization in fish and wildlife disease ecology and conservation medicine.
Before coming to MSU as a visiting assistant professor in 2003, Tsao spent three years as a postdoctoral fellow at the Yale School of Public Health. She received both her doctorate and master?s degrees in ecology and evolution from the University of Chicago in 2000 and 1997, respectively, and her bachelor?s degree in biology from Swarthmore College in 1994.