Phytophthora and fumigation
August 15, 2007 - Author: Mary Hausbeck, Michigan State University Extension, Department of Plant Pathology
Editor's note: This article is from the archives of the MSU Crop Advisory Team Alerts. Check the label of any pesticide referenced to ensure your use is included.
Phytophthora capsici can survive in the soil for up to ten years, and has the ability to destroy entire crops within days. The pathogen affects the root, stem, and fruit of eggplants, tomatoes, peppers, snap beans, squash, melons, pumpkins and cucumber. Fumigants, combined with good management practices can reduce the likelihood of infection occurring in the field.

Plant pathologists at Michigan State University have been conducting studies to determine which fumigants are the most effective preventing Phytophthora. Research done in 2003 and 2004 compared the efficacy of currently registered fumigants for the control of Phytophthora and their potential use as a replacement for methyl bromide.

The studies were conducted on tomatoes, eggplants, peppers, zucchinis, winter squash, melons and watermelons. Both years the treatments were conducted on grower cooperator farms in fields with severe Phytophthora disease pressure. Treatments of methyl bromide/chloropicrin, chloropicrin alone (100%), and Telone C-35™ (1, 3dichloropropene /chloropicrin) were applied using standard gas-injection knives 10-12 inches below the soil and covered with plastic mulch. Applications of Vapam™ (metam sodium) and K-Pam™ (metam potassium) were made via drip tapes installed under the plastic mulch.

Black, plastic moisture seal to lock in the fumigant.
In 2003, each product was applied alone at the higher rates used by growers. For 2004, K-Pam™ was tested alone and in combination with chloropicrin at both the higher and lower labeled rates. Each crop was planted after the appropriate period of off-gassing had expired for each treatment.

Combining the percentage of plants killed by Phytophthora for all crops resulted in significant disease control for all treatments applied in 2003. In 2004, both rates of K-Pam™ applied alone or in combination with chloropicrin were very effective in limiting Phytophthora in all crops.

Applications of methyl bromide/ chloropicrin and chloropicrin alone were also significantly better than the untreated control. The treatment of Telone C-35™ was not as effective in 2004 as it was in the 2003 study.

Data from the 2004 trial shows that applications of both rates of K-Pam™ applied either alone or in combination with chloropicrin were very effective in controlling Phytophthora in both the melon and watermelon plantings. Applications of methyl bromide/ chloropicrin and chloropicrin alone also significantly limited disease in these highly susceptible crops in 2004.

When considering fumigation, it is important to take several important factors into account. First, fumigation in Michigan is recommended in the fall because soil temperature is easier to manage. The soil temperature for fumigation is what allows the fumigant to become a gas. If it is too high, the movement of the fumigant will be limited. It is also important for the soil to be at 50-80 percent field water capacity. The soil in the seed bed needs to be aerated; avoid hard packed clumps of soil and limit the crop residue left on the soil surface.

In order for the fumigant to work, a moisture seal to lock in the fumigant needs to be present. There are two ways to accomplish this task. A plastic film seal can be applied on the soil surface, or machinery seals are a second option.

Remember that fumigation is not the only strategy for limiting Phytophthora. Field rotations should be adjusted in order to avoid rotating with other Phytophthora-susceptible crops. Irrigate conservatively only with non-surface water sources, and use drip irrigation whenever possible. Avoid moving farm equipment between diseased and clean fields without proper cleaning, and never dump diseased plants and fruits onto a field. Apply fungicides early and often, and most importantly, scout fields continuously for any sign of disease.
Figure 1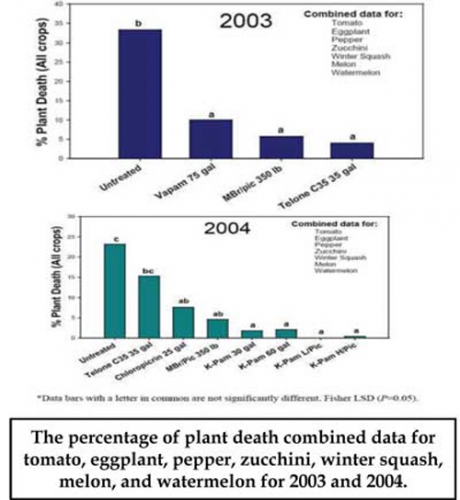 Figure 2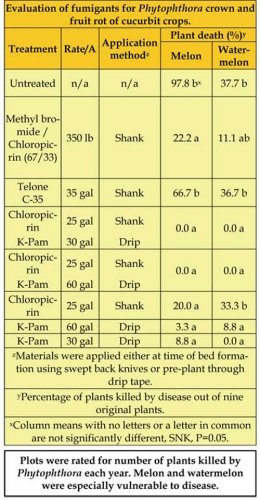 Click here to view larger image.

Dr. Hausbeck's work is funded in part by MSU's AgBioResearch.

---