Register for Smart Gardening Vegetable Conference Oct. 14 in northern Michigan
Participants will learn about healthy soils, season extension, helpful tips and tricks for vegetables, and gardening for pollinators and beneficial insects.
September 15, 2017 - Author: Rebecca Krans, and Sarah Rautio, Michigan State University Extension
Whether a seasoned vegetable gardener or just a beginner, Michigan State University Extension is excited to offer a Smart Gardening Vegetable Conference in St. Ignace, Michigan, on Saturday, Oct. 14, 2017, from 8:30 a.m. – 4 p.m. EST. Whether you are travelling from the Upper Peninsula or the LowerPeninsula, this is a fun-filled event packed full of information to get you excited and planning for next year's gardening season.
Four MSU Extension educators will provide presentations on the following Smart Gardening topics:
Smart Gardens Begin with Healthy Soil
Smart Gardening with Season Extension
Smart Gardening Techniques to Grow Vegetables without Losing your Mind
Smart Gardening with Vegetables for Pollinators and Beneficials
Along with learning smart practices, attendees can win garden-themed door prizes and enjoy a catered lunch. Vendors with garden-themed items will also be on-site.
Register now at 2017 Smart Gardening Vegetable Conference.
Early bird registration of $50 is due by Sept. 30. Normal registration of $60 is from Oct.1 – 6. Participants must register by Oct. 6 in order to participate at the event. Registration includes snacks, lunch, handouts, access to MSU Extension's Smart Gardening tip sheets and door prizes. If paying by check, mail checks to MSU ANR Events Services (address on the registration page) by Oct. 1 to allow for the 10-day processing time.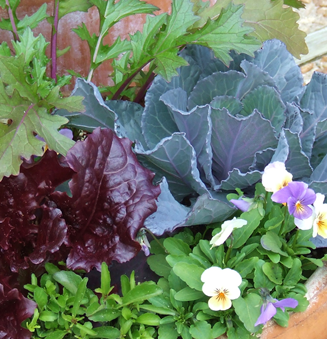 For more information on a wide variety of Smart Gardening topics, visit the Gardening in Michigan website or contact MSU's Lawn and Garden Hotline at 1-888-678-3464.
---