Responding to stress in farm communities throughout Michigan
Michigan State University Extension helps to end the stigma surrounding mental health with workshops to help participants practice mindfulness to reduce stress.
October 1, 2017 - Author: Maddie Curley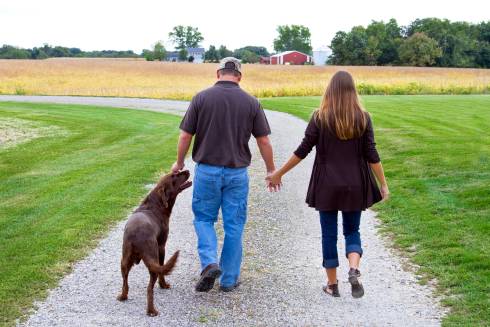 In 2016, the Centers for Disease Control and Prevention reported that 90 out of every 100,000 farmers commit suicide, six times higher than the national rate of suicide. To help respond to the needs of Michigan farmers and their families, Michigan State University Extension developed the Communicating With Farmers Under Stress workshop. It was designed for people who work with agricultural producers and farm families to help them learn more about managing stress and communicating with those in need. It highlights existing resources and programs including MSU Extension's Stress Less With Mindfulness that introduces participants to the experience and practice of mindfulness to reduce stress.
In 2016, MSU Extension social-emotional programs reached over 5,000 Michigan residents and since October 2016, 315 industry professionals have attended Communicating With Farmers Under Stress workshops.
97% of workshop participants learned where to send people for help in the community, and of those, over 50% said their awareness of community resources greatly increased.
92% of workshop participants now recognize warning signs of depression, suicide and mental illness.
97% of Stress Less With Mindfulness participants now use mindful breathing to calm themselves in the face of stress and would recommend the educational series to someone else.
---