The Swette Life
Kelly Swette has been working her whole life to get the job she has now.
March 23, 2016
THE SWETTE FILE:
Kelly Swette (pronounced sweetie)
EDUCATION:
B.S. in packaging from MSU, 1980
CAREER:
Packaging engineer, Baxter Labs
Commercial development, Pepsi Cola
Brand management, Pepsi Cola
Head of licensing/marketing, Calvin Klein
Global head of marketing, Calvin Klein
Owner/CEO, Sweet Earth Foods
FAMILY:
Five kids, two at home; also have a dog and six chickens and live a very active outdoor lifestyle in California.
WHAT DO YOU LOVE ABOUT YOUR JOB?
"I love the creativity – I love cooking. It's my biggest hobby. I'm also a gardener. Working with herbs and vegetables is something I love doing. I also love seeing the response people have to our food. It is very rewarding to create products that people love."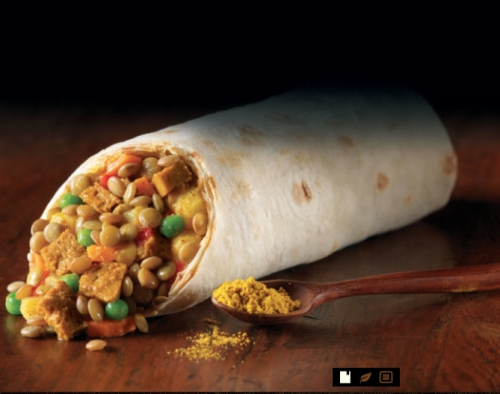 Kelly Swette has been working her whole life to get the job she has now.
"I've been working around some aspect of food for years. All the functional disciplines, marketing, engineering, sales – the other jobs I've had – have made me the right person for the job I have now."
Swette, owner and CEO at Sweet Earth Foods, based in Moss Landing, California, says she and her husband, Brian, didn't foresee creating a nationally recognized company so quickly.
The company produces plant-based, locally sourced, convenient foods, including lines of burritos, veggie burgers and a product called seitan, a high-protein meat substitute made from wheat.
"A big part of what we're doing is creating sustainable food for a sustainable planet," she says. "We're creating delicious, nutritious food for modern lifestyles."
It's not easy, though, Swette says.
"You have to change a mindset to one that acknowledges that protein comes from plants, too. We're trying to change diets in America – so people eat more vegetable-diverse, healthy, organic foods."
And they're being noticed.
"From the first year we hit the shelves, we were recognized as one of 51 companies shaping the future of natural and organic foods.
"My husband and I both had successful careers in corporate environments.
We realized, through our work in supporting sustainability causes, that one of the biggest impacts we could have would be to improve what we as Americans eat. I felt that we had the right backgrounds and the opportunity to make a difference. So we created the company you see now.
"It's exciting being on the forefront of the way America eats, and it's changing really quickly. If you look at the food pyramid, it has been toppled. People are recognizing the need for more plant-based foods not only for their own health but for the environment as well. They see the connection between what they eat and the kind of environment we make for ourselves."
Their business is surrounded by the farms from which they source many of the foods they produce.
"We know the farmers, and we feel very connected to the food and the land. Hopefully, the consumers who buy our food care about that and about transparency in their food systems," she says.
That's a long way from where she started her career. A Williamston, Michigan, native, Swette grew up at Michigan State University (MSU).
"My dad went to MSU; I never even imagined going anywhere else," she says. "I didn't even apply anywhere else. We grew up going to basketball, hockey and football games. I knew I had this incredible opportunity with this great school in my backyard.
"The wonderful thing is that MSU had so much to offer, and had such a broad spectrum of opportunities for us growing up. I remember skating at Munn Arena and attending summer camps. Those things were a vital part of our enrichment growing up."
A young Swette worked in East Lansing at a bank the summer before her enrollment at MSU and spent her lunch hours in the career placement center investigating career options.
"When I graduated in 1980, the employment market was tight, and I would need a job after graduation, so I looked at majors that MSU was well-known for and where I could find a job," she says.
Those criteria landed her at the School of Packaging.
"In packaging, you could take business classes and more science-oriented classes. I was technically competent in math and science, and I also enjoyed business and marketing, design, basic law," she says. "I took all of these business classes because they were interesting, but they were very important for the career that I ended up in."
Swette says her most important lessons from professors were from those who had spent time in industry.
"They told us that it was important to know what tools to use and to focus on doing our work right, to approach it with excellence," she says.
That's important, Swette says, because "it's hard to imagine how a career unfolds down the road. That is something that sticks with me … you have to figure things out. You don't need to know it all, you just need to have a process and mindset to get things done."
It is that skill set that has served Swette well in her career in the corporate world. One of her first jobs was at Baxter Labs in Illinois, where she and Kathy Gallagher (MSU graduate) were two of only three female engineers in the R&D group.
And though she didn't end her corporate career in engineering, Swette says that seeing opportunities when they present themselves and having a good foundation in business helped her understand what she did well and how to apply her problem-solving skills in other areas.
"One of the lessons I've learned that I'd like to pass on to young people is that you never end up where you started. Keep your mind open to different opportunities. I've had the advantage of living a rich business career as a result."
Tags: alumni