Pi Kappa Gamma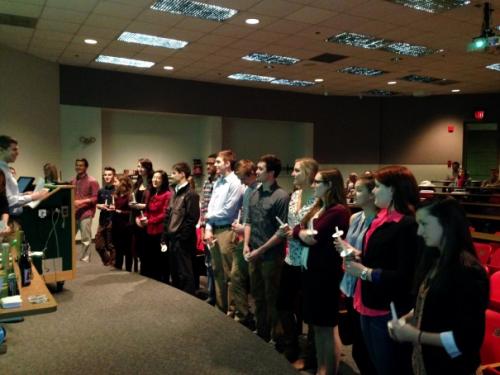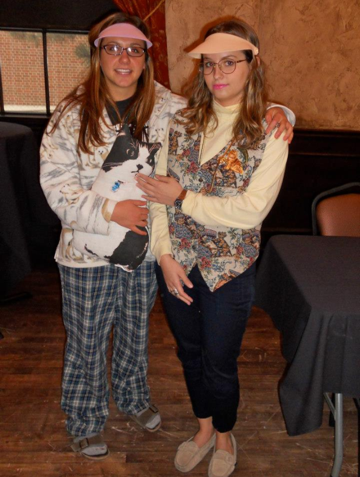 PI KAPPA GAMMA
Pi Kappa Gamma is the Packaging Honor Society within the School of Packaging, comprised of ambitious packaging students and supported by industry professionals. Pi Kappa Gamma aims to connect students who are passionate about Packaging, while expanding their understanding of the industry and networking with industry professionals.
Requirements:
All Packaging students who are currently enrolled in PKG 221 and maintain a 3.2 cumulative GPA are welcome to join during Sophomore or elder years. Members also participate in six community service projects throughout each semester. Members are allowed to miss only one meeting per semester.

Meeting Information:
Biweekly meetings take place on Tuesday nights at 6pm in room 100 of the Packaging Building. Dinner will be provided at all meetings. Please see below for the semester schedule.

Community Service:
All Pi Kappa Gamma members must complete 6 service points each semester. An hour of service translates into a service point. A minimum of 3 points must be completed with the offerings presented at meetings with the aim to give back to the Packaging community directly and unite members. The other points can be completed from outside opportunities. A maximum of two points can be earned from any single event. Please submit all service point validation slips to the secretary before the Initiation Ceremony.
Membership Dues:
Membership fees are due on Friday, September 23, 2016. Dues are $40 for a membership for the entire year and $30 for only 1 semester (a great option for those leaving for an internship or graduating in December). Dues can be paid at meetings or during office hours (see below for office hours).
New Members:
Initiation will take place at the last meeting of the semester. Please have your interview packet and paddle completed prior to this meeting. Initiation into the organization will be contingent upon the successful completion of the requirements and service points.
Facebook: