Sustainability in Package Design
New! This course will be taught by Rafael Auras and Lise Laurin, founder and CEO of EarthShift Global, both are sustainability industry leaders.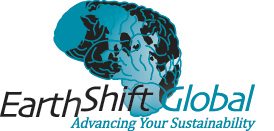 School of Packaging and EarthShift Global have collaborated for over a decade to educate students and packaging professionals in LCA and environmental footprint assessment of packaging systems, and we are both strong proponents of using scientific methods to evaluate, design and create sustainable systems, said Dr.Rafael Areas.
Laurin is a distinguished developer of sustainability strategies and practices, chair of General Electric's Ecoassessment Advisory Board, and participant in numerous international sustainability organizations, including the International Standards Organization (ISO) Technical Advisory Groups for LCA and Ecolabeling.

Together, EarthShift Global and the MSU SoP offer an ideal combination of theory and practice in sustainability and package design. "We can confidently promise that attendees will come away with many new ways to assess their current packaging and solid insights into how to make improvements" said Laurin.
Course Objective:
This 2-day course is designed to give packaging engineers, packaging managers and sustainability engineers an introduction to Life Cycle Assessment (LCA) including theory and hands on experience. The course provides a simplified LCA learning experience that introduces participants to the concept of life cycle thinking in the umbrella of packaging, the basics of conducting an LCA, and some practical experience building simple LCA models in PackageSmart, a user-friendly software program.
The course would be conducted by Lise Laurin and Rafael Auras with guest instructors
Learning Goals:
Be able to identify the three pillars of sustainability.
Be able to understand the basic considerations for sustainable packaging systems and how they differ around the world.
Be able to discuss the life cycle of a product (think cradle-to-grave).
Be able to identify what is involved in the goal and scope phase of an LCA.
Be able to identify sources of data for an LCA.
Be comfortable navigating in PackageSmart and building components and packages.
Understand how the packaging end-of-life scenario can be examined to reduce the environmental footprint and how to design for optimizing the environmental footprint of the packaging system.
Understand the basics of how impact assessment methods calculate environmental impacts.
Understand the main purposes of the interpretation phase.
Understand the environmental footprint of the product-packaging system.
Course Agenda and Details:
Will be held at the MSU School of Packaging in East Lansing, MI.
May 4 & 5, 2016
$1195 per person
$795 for student registration; registration will be opening soon!
Cost includes 2 lunches and 1 dinner on the evening of the 4th.
Day 1 — MAY 4, 2016
Introductions (all)
Sustainability and Sustainable packaging systems: what's driving them and how are they defined?
Introduction to Life Cycle Assessment (LCA) and Sustainable Innovation
The Steps of an LCA
Lunch (Provided)
Hands on experience with PackageSmart
In-Class project, work together
Class project, work in teams (all)
Review class project
Use of LCA in packaging to evaluate end-of-life scenarios: Reduce, Reuse, Recycle, Recovery, Residual management
Day 1 Wrap up
Dinner will be provided at the end of today's agenda.
Day 2 — MAY 5, 2016
The Steps of an LCA (continued)
Consideration of Compostable Polymers
Tour of the MSU Surplus Store and Recycling Center
Tour debrief
Lunch (Provided)
Energy considerations
Take home messages and resources
Adjourn
Register for this class, Download our Registration Form (PDF): Register Today!
A block of rooms has been reserved at the East Lansing Marriott under the following booking information:
MSU School of Packaging
Room block is available from: 5/3/16
Room block will end on: 5/6/16
Last day to book: 4/14/16
Marriott hotel(s) offering your special group rate:
East Lansing Marriott at University Place for 145.00 USD per night