Alex Jensen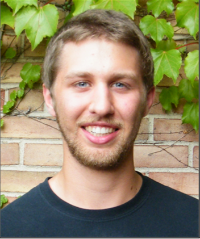 ---
Location:
Natural Resources 22
---
Department of Fisheries and Wildlife

---
Major Advisor: Michael Jones
Hometown: Granton, WI
Biography: Though raised in the dairy-tastic state of Wisconsin, I chose the University of Maine for my undergraduate degree for its proximity to the alluring Atlantic Ocean. There, I earned a B.S. in Marine Science, with a minor in Fisheries, in December 2013. My varied research experiences during my 3 1/2 undergraduate years, distributed among the states of Maine, New Jersey, and Louisiana, inspired my current interest in the processes influencing fisheries recruitment. This interest, in addition to the desire to improve my quantitative and modelling background, effectively dragged me away from the Atlantic to return to the Great Lakes. Here at MSU, I will be performing fisheries research and modelling with Dr. Michael Jones, in pursuit of a Master's degree. Outside of science, I enjoy hiking, camping, and competing in most racquet-based sports.