Betty Jo Krosnicki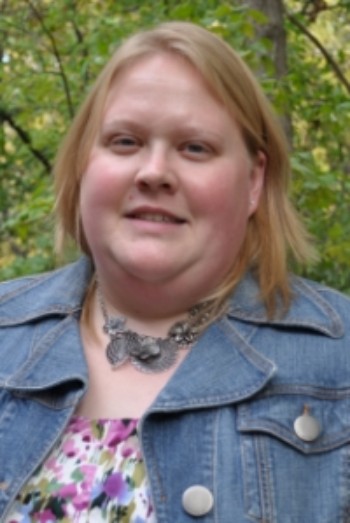 nashbett@msu.edu
Telephone: 810-648-2515

MSU Extension
4-H Career Preparation and Academic Success Educator
Career Education/Worksforce Preparation
Life Skills Development/Academic Success
Sanilac County Extension Office
171 Dawson St., Suite 323
Sandusky, MI 48471
Betty Jo Krosnicki is a Michigan State University Extension Educator housed in Sanilac County. She has responsibilities on the Career Exploration and Workforce Preparation workteam and the Child and Family Development workteam in the area of youth life skill development in the Children and Youth Institute. Her workteam roles include youth educational content development and delivery in the areas of entrepreneurship, financial literacy, career exploration and developing job skills. Betty Jo manages two grant projects for Michigan 4-H in the area agrriculture literacy: 4-H Ag Innovators Experience and 4-H Commodity Carnival. She is the lead coordinator for the Michigan 4-H State Awards Program. She works with other CYI workteams to organize the 4-H Teen Spokesperson Training, Teens as Teachers Workshop and Michigan 4-H Science Expo. Through her workteam roles she has helped author: Promoting Life Skills through 4-H Projects workshop kit (lead); 4-H Life Skills Sheets and Pocket Cards; Head, Heart, Hand, and Health Skill Sheets and Pocket Cards; Experience 4-H with the Experiential Learning Model workshop kit; Michigan 4-H Member's Personal Portfolio recordbook (lead); Michigan 4-H Market Animal Project Record Books, Cloverbud Animal Record Book, and record book supplemental pages; Youth Business Guide to Success-Make the Most of Your 4-H Market Animal Project.
Betty Jo is a member of the Michigan Association of Extension 4-H Youth Staff. She has served as a regional chair for the association and chair of the awards committee. She has been the recipient of the 2009 Communicator Award, 2013 National Achievement in Service Award, 2015 Michigan Distinguished Service Award and 2016 National Distiguinshed Service Award.
Betty Jo graduated Michigan State University with a Bachelor of Science in Animal Science and Agribusiness Management and Siena Heights University with a Master of Arts in Not-for-Profit Leadership. She began her career with MSU Extension in 2005 as an Extension Educator. She has worked in Cass, Ingham, and Sanilac Counties. Her past work assignments have included county 4-H program coordination, volunteer management, educational programming, working with boards and committees, and overseeing after school and outreach programming. Additional MSU Extension projects that Betty Jo has worked on during her career include: Volunteerism Area of Expertise Team, Capitol Experience steering committee, Citizenship Washington Focus coordinator, Enviromental and Outdoor Education priority area, Michigan 4-H Youth Conservation Council regional advisor, and 4-H Livestock Camp. Her prior work experiences include conservation district education coordinator, dairy farm, and retail. Outside of work, she is a member of Farm Bureau.
Tags: msu extension, sanilac