Chad Williamson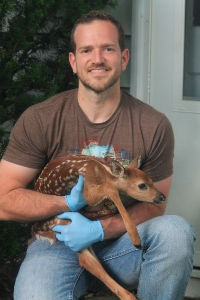 ---
Location:
Natural Resources
---
Department of Fisheries and Wildlife

---
Major Advisor: Henry Campa
Biography: I grew up in Indiana. I earned both my Bachelor's and M.S. in Biology at Ball State University. My Master's research focused on survival and space-use of white-tailed deer fawns in urban and rural southern Indiana.