Cleyo Harris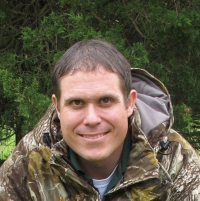 ---
Location:
153 Giltner
---
Department of Fisheries and Wildlife

---
Major Advisor: Travis Brendan
Biography: I graduated from MSU in 2003, with a B.S. in Fisheries and Wildlife Management. After graduating, I began working for MDNR Fisheries division as a Fisheries Assistant for two months and then moved up to a Fisheries Technician. I have been working as a Fisheries Technician in the Lake Erie Management Unit since June 2003, and I have enjoyed every minute of it. I recently have been asked to fill in as an Acting Fisheries Biologist in the Lake Erie Management Unit. Through my experiences, I have learned many of the techniques used in the field for fisheries surveys and how our efforts are applied to managing Michigan's aquatic resources. I am excited to begin a new chapter of my education at MSU and learn more about the exciting new practices that will aid our natural resource managers, as well as some of the tried and true practices that I have yet to experience.