Wendy Powers-Schilling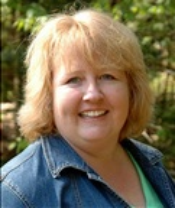 Professor
wpowers@msu.edu
Telephone: (517) 614-8207
Work Location / Address: 2209G Anthony Hall
Employed by / Works For: Department of Animal Science
Director of Environmental Stewardship for Animal Agriculture Livestock Environmental Management
Education
BS,Cornell University, Ithaca, NY
MS, University of Florida, Gainsville
PhD, University of Florida, Gainsville
Responsibility
60% Extension, 40% Research
Extension
The Director of Environmental Stewardship for Animal Agriculture coordinates environmental activities related to animal agriculture for the college. Extension efforts are currently focused on implementation of management practices to reduce environmental impact and addressing the concerns of rural citizens by improving understanding and communication. Dr. Powers is a member of the MSU Animal Agriculture and the Environment Area of Expertise team, an interdisciplinary team of researchers and extension staff at MSU. Dr. Powers currently is a co-chair the Michigan Agriculture Environmental Stewardship Program and is the chair of two Michigan Department of Agriculture Generally Accepted Agricultural and Management Practices technical committees (Site Selection and Manure Management/Utilization).
Research
Dr. Powers' research focuses on diet modification as an economical means of altering odor and gaseous emissions and manure nutrient excretion. She works in a multispecies capacity. She is the Faculty Coordinator of the Animal Air Quality Research Facility and conducts much of her research in that facility.
Dr. Powers joined the faculty at Michigan State University in November 2006 after being on faculty at Iowa State University for just under 10 years.