Emily Liljestrand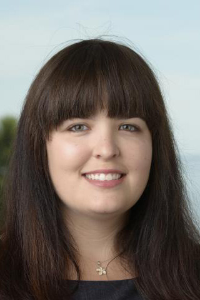 ---
Location:
13 Natural Resources Building
Major Advisor: James Bence
Hometown: Austin, Texas
Biography: Emily attended Rice University for her Undergraduate Degree (B.S.- Biochemistry and Cell Biology, B.A.-Ecology and Evolutionary Biology, B.A.-Asian Studies), and the University of Maryland Center for Environmental Science for her Masters Degree (M.S.- Fisheries Science). She previously studied Atlantic Menhaden, and used mark recapture models to estimate movement and mortality. At Michigan State, she will study fisheries models and how to improve their application. She received the William E. Ricker Distinguished Fellowship through the Quantitative Fisheries Center.
Affiliated Page: Quantitative Fisheries Center