Gale Strasburg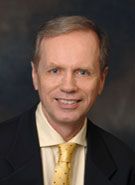 stragale@msu.edu
Telephone: 517-353-3414
Fax: 517-353-8963
Department of Food Science and Human Nutrition
Professor
Anthony Hall, 474 S Shaw Ln, Rm 3385C, MSU, East Lansing, MI 48824
Degree: Ph.D., Muscle Biology, University of Wisconsin at Madison, 1981; M.S., Muscle Biology, University of Wisconsin at Madison, 1976; B.S., Biochemistry, University of Wisconsin at Madison, 1974
Professional Positions:
Visiting Associate Professor, Baylor College of Medicine, 1998
Research Associate, University of Minnesota at Twin Cities, 1984-88
Postdoctoral Fellow, Boston Biomedical Research Institute, 1981-84
Research Interests:
My laboratory research focuses on molecular mechanisms responsible for muscle growth, development, and their relationship to inferior muscle meat quality. Our primary goal is to generate information that can be used by breeders enhance efficient production of high quality poultry meat. There is some evidence that intensive breeding of food animals for rapid growth rate and high feed conversion over the past several decades has led to inadvertent selection for traits which have led to meat quality problems, such as pale, soft, exudative (PSE) meat. We have developed a turkey skeletal muscle oligonucleotide microarray to investigate differences in gene expression from normal and PSE turkey meat samples. More recently, in a complementary approach, we have used RNA deep sequencing to analyze the transcriptional profiles of turkey muscle samples to determine the molecular basis for the differences in meat quality.
My laboratory is also engaged in studies on lipid oxidation and antioxidant chemistry, particularly in muscle food products. We are interested in identification of compounds from natural products that may serve as antioxidants in processed food products.
Instructional Activities:
FSC 455 Food and Nutrition Laboratory
FSC 803 Advanced Food Chemistry
Selected Publications:
Malila, Y., Tempelman RJ, Sporer KRB, Ernst CW, Velleman SG, Reed KM, and Strasburg GM. 2013. Differential gene expression between normal and pale, soft and exudative turkey meat. Poultry Science. In press.
Shin J, McFarland DC, Strasburg GM, Velleman SG. 2013. The function of death-associated protein 1 in proliferation, differentiation, and apoptosis of chicken satellite cells. Muscle and Nerve Mar 9. doi: 10.1002/mus.23832. [Epub ahead of print]
Velleman SG, Sporer KR, Ernst CW, Reed KM, Strasburg GM. 2012. Versican, matrix Gla protein, and death-associated protein expression affect muscle satellite cell proliferation and differentiation. Poultry Science 91:1964-1973.
Sporer KR, Zhou HR, Linz JE, Booren AM, Strasburg GM. 2012. Differential expression of calcium-regulating genes in heat-stressed turkey breast muscle is associated with meat quality. Poultry Science 91:1418-1424.
Nierobisz LS, Sporer KR, Strasburg GM, Reed KM, Velleman SG, Ashwell CM, Felts JV, Mozdziak PE. 2012. Differential expression of genes characterizing myofibre phenotype. Animal Genetics 43:298-308.
Sporer KR, Tempelman RJ, Ernst CW, Reed KM, Velleman SG, Strasburg GM. 2011. Transcriptional profiling identifies differentially expressed genes in developing turkey skeletal muscle. BMC Genomics 12:143. doi 10.1186/1471-2164-12-143.
Sporer KR, Chiang W, Tempelman RJ, Ernst CW, Reed KM, Velleman SG, Strasburg GM. 2011. Characterization of a 6K oligonucleotide turkey skeletal muscle microarray. Animal Genetics 42:75-82.
Strasburg, GM, Chiang, W. 2009. Pale, soft, exudative turkey--The role of ryanodine receptor variation in meat quality. Poultry Science 88:1497-1505
Chiang W, Booren A, Strasburg G. 2008. The effect of heat stress on thyroid hormone response and meat quality in turkeys of two genetic lines. Meat Science 80:615-622.