Gretchen Stanton
Guest Instructor, Codex Alimentarius - the World Food Code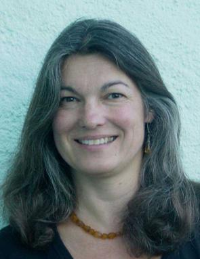 ---
Location:
Geneva, Switzerland
---
Institute for Food Laws and Regulations

---
Gretchen H. Stanton is a Senior Counsellor in the Agriculture and Commodities Division of the Secretariat of the World Trade Organization (WTO). She joined the Secretariat of the General Agreement on Tariffs and Trade (GATT) in 1985. During the Uruguay Round negotiations, Gretchen served as the Chairman of the Working Group on Sanitary and Phytosanitary Measures. She is now Secretary of the WTO Committee on Sanitary and Phytosanitary Measures. She has been the Secretary of a number of GATT/WTO dispute settlement panels. Her work on food safety-related trade issues has required her frequent involvement in Codex matters, both for secretariat-to-secretariat cooperation and as the WTO representative to various Codex committees and the Codex Commission.
Prior to joining the GATT, Gretchen H. Stanton worked for the U.S. Department of Agriculture's Foreign Agricultural Service in Washington, D.C. and in Mexico City. Gretchen was born in Mexico and raised in the United States. She received a Master's Degree in Agricultural Economics from the University of Arizona.
Courses:
Codex Alimentarius
Animal Heath, World Trade, and Food Safety: Challenges and Opportunities (OIE)