Hitoshi Ushijima
Guest Instructor, International Food Laws and Regulations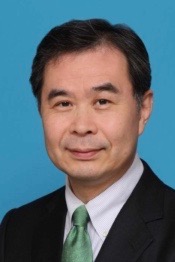 ---
Location:
Tokyo, Japan
---
Institute for Food Laws and Regulations

---
Hitoshi Ushijima is Professor of Law at Chuo University, Tokyo, Japan. His research foci include administrative law and regulatory policy, environmental law, food law, comparative law, and multi-layered legal systems and governance. He has been a Visiting Professor at Tulane Law School, a Guest Professor at KU Leuven, Belgium, a Visiting Researcher at Georgetown Law School, and is the author of the Japan Chapter of "Administrative Law and Governance in Asia" (Routledge, 2009). Professor Ushijima has served as a member of the Bar Examination Committee, Ministry of Justice, the Personnel Council at Ministry of Defense, and as an instructor, Ministry of Internal Affairs and Communication. He has also served on many local-government advisory committees for administrative reform, environmental impact assessment, freedom of information, and data protection. Professor Ushijima received his LL.B. from Chuo, and his LL.M.s from Hiroshima University and the University of Wisconsin (Fulbright Program). He served on the faculty of Fukuoka University, before joining Chuo in 2005.
He is a Guest Instructor for the Food Regulation in Japan module in the International Food Laws and Regulations course.