Jennifer Smith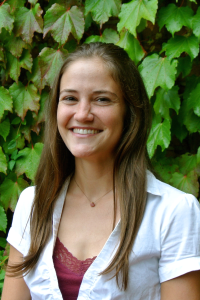 ---
Location:
17 Natural Resources
Major Advisor: David Williams
Biography: Jennifer received her B.S. in Wildlife Biology from Humboldt State University in 2013. Jennifer has studied western snowy plovers in northern California, Neotropical primates in Costa Rica, and grey wolf populations in Idaho. Most recently, she worked for the Idaho Cooperative Fish and Wildlife Research Unit as a research assistant. Jennifer is exploring the movement ecology and resource selection of black bears in the Lower Peninsula of Michigan. Her research is focused on how black bears utilize different landscapes, particularly agricultural landscapes, as well as new methods for improving estimates of black bear abundance in the Lower Peninsula. Jennifer is broadly interested in applied wildlife conservation, effective scientific communication, and making science accessible to all groups.
Affiliated Pages
Boone and Crockett Quantitative Wildlife Center