Kyle Redilla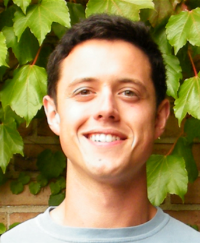 ---
Location:
110 Urban Planning and Landscape Architecture Building
---
Department of Fisheries and Wildlife

---
Major Advisor: Robert Montgomery
Biography: I went to MSU for my B.S. degree in Entomology and Statistics, and I have worked in the forest entomology lab here under Deb McCullough for four years. My background is in dynamics of invasive forest insects, including some multivariate community analyses, but my interests lie in quantitative ecology, in general, as well as the development of new methods and tools, particularly in R.
Affiliated Page: http://www.recaplaboratory.com/