Kile Zuidema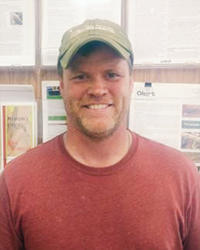 zuidemak@msu.edu
Telephone: 906-786-1575

Forest Technician, Forest Biomass Innovation Center
---
Location:
MSU Forest Biomass Innovation Center
6005 J Road
Escanaba, MI 49829
6005 J Road Ste Escanaba MI 49829
Kile is forest technician for all three Upper Michigan forests. Zuidema is responsible for surveying, forest inventory, stand marking and timber sale administration. He also is responsible for equipment and grounds maintenance at the three forest stations.
He received his degree in forestry technology from Michigan Technological University. He has been a member of the Upper Michigan Forestry staff since 1989; he became a full-time staff member in 1992.