Lauren Phillips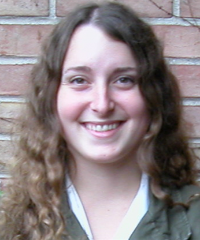 ---
Location:
13 Natural Resources
Major Advisor: Jerry Urquhart
Biography: Lauren is a masters student and graduate teaching assistant in the Department of Fisheries and Wildlife at MSU. She teaches in the Lyman Briggs College, an immersive residential learning program devoted to studying the natural sciences and their impact on society. Her research focuses on the spatial and philosophical relationships between people and feline predators.She has worked for three years in the Southern Atlantic Autonomous Region of Nicaragua in remote locations in which wildlife is experiencing the impact of rapid human development. A Michigan native, Lauren attended MSU as an undergraduate in the Department of Zoology. In 2010, she studied at the Smithsonian Conservation Biology Institute and developed an interest in the human dimensions of conservation. Intrigued by the more applied approach to understanding human-wildlife interactions, she made the transition to the Fisheries and Wildlife Department for the completion of her Masters Degree.
Affiliated Pages:
Lab Website: https://msu.edu/~urquhart/
Personal Website: www.lauren-t-phillips.com