Arthur Mauch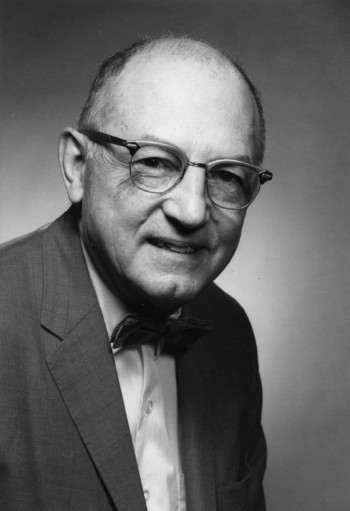 Department of Agricultural, Food, and Resource Economics
Professor Emeritus and Extension Specialist
AEC/AFRE Faculty, 1945-1969

Deceased
Degree:
Ph.D., 1939. Purdue University
M.S., 1934. University of Nebraska
B.S., 1932. University of Nebraska
---
Bio-Info
Professor Emeritus, Arthur Mauch, was born in Nebraska, and graduated in 1932 from the University of Nebraska, where he also received his Master's degree. After earning his Ph.D. at Purdue University, he worked with the U.S. Department of Agriculture, Bureau of Agricultural Economics in Indiana, Washington, D.C., Virginia and Georgia, and he served briefly with the Farm Credit Administration in Washington, D.C. Professor Mauch joined the faculty of Michigan State University in 1945 and served as Professor of Agricultural Economics until his retirement in 1969. His papers reflect a special interest in vocational education.
He was chairman and contributing author for several national and regional task forces to prepare educational pamphlets on farm programs, international trade, and human resource development. Professor Mauch was also a Visiting professor at North Carolina State University with the Agricultural Policy Institute, 1961-62.
Alpha Zeta, Gamma Sigma Delta and Sigma Xi. He received the outstanding Extension Specialist Award in 1967 (Michigan).
Pubs Online
Notable Docs/Pres