Megan Cross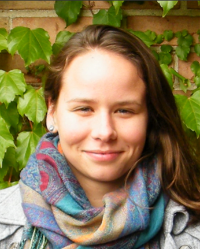 ---
Location:
13 Natural Resources
Major Advisor: Shawn Riley
Biography: Megan is a graduate of James Madison College at Michigan State University (BA - Comparative Cultures and Politics; BS - Fisheries and Wildlife Biology) and the University of Minnesota (MS - Natural Resource Science and Management, Department of Fisheries and Wildlife). Megan has also worked on wetlands and waterfowl policy in Washington, DC, for Ducks Unlimited and for the Fish and Wildlife Service in the East Lansing Field Office, MI, and the Region 3 Headquarters in Bloomington, MN. In her capacity as a federal employee, she worked on endangered species management, education and outreach, and for the Landscape Conservation Cooperatives, a partnership between the US government and other agencies, nonprofits, and actors in the realm of natural resource management, including businesses and the private sector. Her research interests include governance and political science, human dimensions of wildlife management, and inter-organizational networks.