Mengzi Zhang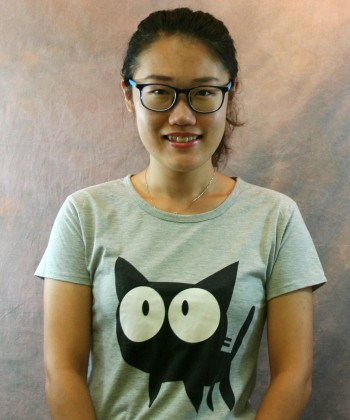 zhangm63@msu.edu
Telephone: (517) 515-0173

I am pursuing a master's degree in the Department of Horticulture at Michigan State University under supervision of Dr. Erik Runkle. My research interests lie in floriculture and leafy greens, lighting technology (greenhouse & indoor), plant growth regulator (PGR), environmental controls of greenhouse and greenhouse production.
Now my research mainly focusses on manipulating light quality to improve growth and attributes of high-value specialty crops in greenhouse and indoor production.
Besides research, I like cooking/baking, sports and growing plants (ornamentals and succulent plants especially).
Education
M.S. Michigan State University, Horticulture, 2018(expected)
B.A. Beijing Forestry University, Horticulture (Ornamental Horticulture), 2016
Research
Sept. 2017-present Research project on "Sole-Source lighting for the Production of Floriculture Transplants".
Jan. 2017-May 2017 Research project on "Hybrid Greenhouse Lighting of Lettuce".
Oct.2016-Sept. 2017 Research project on "Regulating Flowering and Extension Growth of Poinsettia Using Red and Far-Red LEDs for End-of-Day Lighting".
Dec.2014-May 2016 Research project on "The Dwarfing Effect of Chlormequat and Uniconazole on Potted Primula forbesii".
Introduction: Research on effects of different growth inhibitors (CCC and uniconazole) on characters of potted Primula forbesii and the optimum concentration of two growth inhibitors in controlling plant height, inhibiting overgrowth and preventing the lodging of flower stalks.
Conference Activity
Sept. 18th-22nd, 2017
American Society for Horticultural Science (ASHS) annual conference
Oral presentation, "Regulating Flowering and Extension Growth of Poinsettia Using Red and Far-Red LEDs for End-of-Day Lighting," Zhang, M. and E.S. Runkle
Grants & Fellowships
Graduate Office Fellowship, Department of Horticulture, Michigan State University, 2017
Graduate School Travel Grant, Michigan State University, 2017
American Society for Horticulture Science Travel Grant, 2017