Mick Piombino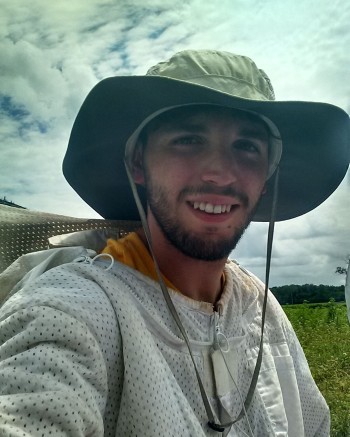 Department of Entomology
MS, Dave Smitley
Summary
Japanese Beetle Biological Control through Ovavesicula popilliae - I am interested in insect biocontrol, specifically, creating evaluating and implementing biocontrol methods to control populations of invasive insects. For my M.S. at MSU, I have been studying a microsporidian pathogen of Japanese beetle, Ovavesicula popilliae. I am evaluating the impact of Ovavesicula infection on grubs by inoculating field plots with the pathogen in October, then collecting
them in May for analysis. I will compare grubs in inoculated plots to grubs in control plots by looking at the mortality rate, weight, and infection levels of Ovavesicula and other pathogens. My current hypotheses include:
Pouring or spraying grub-infested turf with a solution of O. popilliae spores created with frass
from infected beetles will cause infection of healthy grubs.


More grubs die (from October to May) if the sleeve-pots are inoculated with a solution
containing spores of the pathogen.