Mike Walters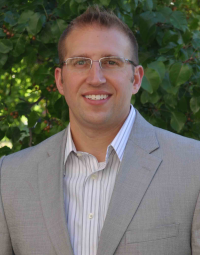 walters@anr.msu.edu
Telephone: 517-355-3776

Chief Information Officer
---
Location:
Agriculture Hall Room 416
446 West Circle Drive, East Lansing, MI 48824
Mike Walters serves at the Chief Information Officer (CIO) for the College of Agriculture and Natural (CANR). He is part of the MSU IT executive team, liaison to MSU's Communications and Brand Strategy (CABS) and an active member of the MSU IT Council (ITC). In this role, he oversees the alignment of IT resource, budget and provides strategic direction, tying technology to business goals for CANR, including MSU Extension, AgBio Research, CABS and the MSU IT community. Mike manages four technical business lines within ANR Technology Services (ANRTS) and a staff of 30+ technologists.
Mike joined the ANRTS team in February 2010. He served as the Network Services Manager from August 2011 through September 2013. Prior to MSU he was the Information Technology Manager for Financial Health Credit Union and Option1 Credit Union, working in the financial industry for 11 years. Mike is a lifelong resident of Michigan and the East Lansing area.