Nicholas Fisch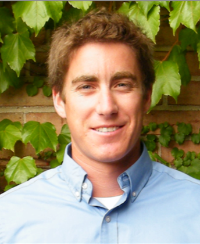 ---
Location:
22 Natural Resources
Major Advisor: Jim Bence
Biography: I graduated from the University of Florida with a B.S. in Wildlife Ecology and Conservation and a minor in Statistics, in 2015. At UF, I worked as an undergraduate research assistant in the Florida Rivers Lab, under the supervision of Dr. Bill Pine, where I developed an independent research project assessing the possible relationship between Eastern oyster landings and freshwater discharge in Apalachicola Bay, Florida. In addition to my time in the Florida Rivers Lab, I spent the summer of 2014 working as a fisheries field technician in Glacier National Park, Montana, on a project assessing the extent of hybridization and subsequent selection effects between Westslope Cutthroat Trout and Rainbow Trout. In the summer of 2015, I worked as a Student Data Analyst/Programmer for the Groundfish Division in the Department of Fisheries and Oceans in St. Johns, Newfoundland. I am currently a Master's student with Dr. James Bence in the Department of Fisheries and Wildlife at Michigan State University. My research focuses on the Cisco, coregonus artedi, fishery in western Lake Superior. This project aims to utilize hydroacoustic estimates of abundance along with commercial catch information in developing integrated stock assessment models to better inform management on sustainable harvest levels.