Remington Moll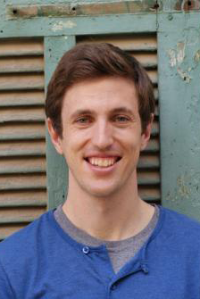 ---
Location:
13 Natural Resources
Major Advisor: Robert Montgomery
Biography: Received a B.S. and M.S. in Fisheries and Wildlife Science from the University of Missouri. M.S. work with Dr. Josh Millspaugh focused on developing video collar technology for large, terrestrial mammals. Following the M.S., I spent about five years working for an NGO in Lebanon (the country) that focuses on social and educational development. In that role, my primary job was a high school science and theology teacher at a private Christian school in Beirut, Lebanon. I am currently a Ph.D. student in Dr. Montgomery's RECaP (Research on the Ecology of Carnivores and their Prey) laboratory, where I use a combination of quantitative modeling and field experiments to study predator-prey ecology, with a particular emphasis on urban carnivore community ecology.
Affiliated Pages:
RECaP Laboratory: recaplaboratory.com
ResearchGate profile: https://www.researchgate.net/profile/Remington_Moll
Google Scholar profile: https://scholar.google.com/citations?user=BOJOPK8AAAAJ&hl=en