Skye Fissette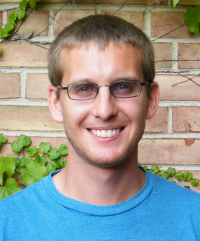 fissette@msu.edu
Telephone: 517-432-2778

---
Location:
142B Giltner Hall
Major Advisor: Weiming Li
Hometown: Southeast Michigan
Biography: My name is Skye Fissette, and I received my first undergraduate degree from Oakland University in Integrative Studies. I then transferred to MSU and received a Bachelor's Degree in the the Department of Fisheries and Wildlife with a concentration in fish biology and management. I graduated MSU in the fall of 2011. I started my professional career by volunteering for a former Ph.D. student, Andrea Miehls, where I counted and classified spiny water fleas by instar. For the past three years, I have worked at Hammond Bay Biological station in Northern Michigan as a research technician on multiple projects for several MSU graduate students. I worked on projects related to sea lamprey alarm cues, native lamprey pheromones, and sea lamprey pheromones during the spring and summer. During the fall, I assisted on research related to lake trout pheromones, and how they identify spawning reefs. At MSU, I will be working under the supervision of Weiming Li. I will be continuing research on the identification and characterization of sea lamprey pheromones, and their possible uses for control measures. I grew up in southeast Michigan and have had a passion for fishing since a very young age. I fish as much as possible for any species of fish. I also enjoy watching and playing sports.