Stephanie Shaffer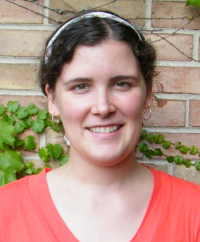 ---
Location:
42B Natural Resources
Major Advisor: Henry Campa
Biography: Stephanie is currently a PhD candidate in Fisheries and Wildlife at MSU. She is interested in the population dynamics of rare or elusive species (specifically reptiles), as well as the factors that influence population dynamics for such species. For her PhD research, she is estimating detection rates and occupancy for the eastern massasauga rattlesnake across varying levels of habitat quality throughout southern Michigan. Her research also involves estimating massasauga demographic rates at her study sites, sampling to determine presence of snake fungal disease, and assessing the influence of habitat management on habitat suitability for the species. She earned a B.S. in Fisheries and Wildlife from Michigan State University (2009) and a M.S. in Fisheries and Wildlife from the University of Missouri (2013). Her M.S. work examined the effects of the commercial turtle harvest on turtle populations in the Missouri River.