Stuart Gage
Professor Emeritus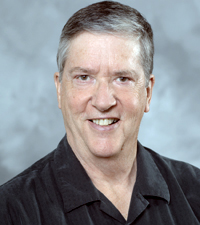 ---
Location:
101 Manly Miles
---
Department of Entomology
Department of Entomology

---
Stuart Gage is retired from MSU. He continues some research and outreach activities. His program focused on the dynamics of insect populations at regional scales and their regulation by landscape characteristics, meterological factors, disturbance factors, and natural enemies. Landscape Ecology and regional ecosystem geography were important areas of investigation.