Tom Lyons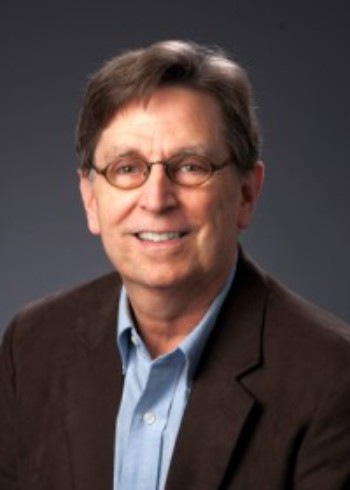 lyons@msu.edu
Telephone: 517-432-9207

Department of Agricultural, Food, and Resource Economics
Director, Product Center / Professor, Agricultural, Food, and Resource Economics
Morrill Hall of Agriculture
446 W Circle Dr Room 83
East Lansing, MI 48824 US
Dr. Lyons is an AFRE tenure stream Professor, and Director of the MSU Product Center, Food-Ag-Bio in the College of Agriculture and Natural Resources. He teaches courses in entrepreneurship, mentors doctoral students, and conducts research on such topics as entrepreneurship in regional food networks, coordination of wealth-building value chains, and the assessment and development of entrepreneurship skills. As Product Center Director, Dr. Lyons oversees the Venture Accelerator Program, the Food Processing Innovation Center and the Strategic Research Program.
He was formerly the Lawrence N. Field Family Chair in Entrepreneurship and Professor of Management at the Zicklin School of Business, Baruch College of the City University of New York. At Baruch, he provided intellectual and strategic leadership to the Field Programs in Entrepreneurship and the Field Center for Entrepreneurship. He was a faculty mentor in the Baruch College Small Business Development Center (SBDC). In addition, Dr. Lyons was the principal investigator of Baruch's Global Entrepreneurship Monitor (GEM) research team, the domestic partner of Babson College in U.S.-based GEM research. He taught courses in commercial entrepreneurship, social entrepreneurship, and community development and entrepreneurship at the bachelors, masters and doctoral levels.
Prior to joining the Baruch College faculty, Dr. Lyons was the Fifth Third Bank Professor of Community Development in the School of Public Affairs at the University of Louisville. He directed the Master of Urban Planning Program and the Center for Research on Entrepreneurship and Enterprise Development (CREED) and taught courses in economic development planning, planning theory and planning methods.
He holds a Ph.D. in Urban & Regional Planning from the University of Michigan, Ann Arbor and is a practicing entrepreneur, having launched two enterprises including his current venture, a Web-based entrepreneurship skills assessment company.
Research and Outreach Interests
Entrepreneurship
Social Entrepreneurship
Community Economic Development
Private-Public Partnerships
Student Mentoring
Students advised at Other Universities

Mario Davila, Technological University of Monterrey, Mexico
Michael Fortunato, Pennsylvania State University
Davide Governanti, University of Milano, Italy
Nailya Kutzhanova, University of Louisville
Marcus Lorenco, University of Louisville
Glenn Sterner, Pennsylvania State University
Alice Tzou, City University of New York Graduate Center
Shu Yang, Baruch College, City University of New York
Teaching Experience
Teaching experience at Baruch College, City University of New York, Zicklin School of Business,:

MGT 9994, Social Venture Accelerator (Spring 2014; Spring 2015
MGT 88000, Theories of Social Entrepreneurship and Community Development (doctoral seminar). (Spring 2014)
MGT 88000, The Role of Entrepreneurship in Community Development (doctoral seminar), (Spring 2012).
MGT 4970, Creating Entrepreneurial Communities (Spring 2011).
MGT 9970, Entrepreneurship and Community Development (Spring 2010).
MGT 9969, Social Entrepreneurship Concepts and Cases (Fall 2009; Fall 2010; Fall 2012; Fall 2013; Fall 2014).
MGT 4969, Social Entrepreneurship (Spring 2008; Spring 2009; Fall 2011).
MGT 3960, Entrepreneurship Management, (Spring 2007; Fall 2007; Fall, 2008).
MGT 9960, Entrepreneurship Strategies & Cases, (Fall 2006).