William Marler
Guest Instructor, Food Laws and Regulations in the United States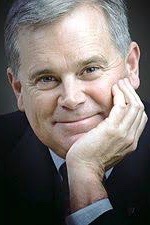 ---
Location:
Seattle, Washington, USA
---
Institute for Food Laws and Regulations

---
William Marler is the managing partner in the law firm of Marler Clark L.L.P., P.S. He is a graduate of the Seattle University School of Law in 1987. In 1998 he became the Law School's "Lawyer in Residence." Mr. Marler received undergraduate degrees in Political Science, English, and Economics from Washington State University in 1982. While attending WSU, he was elected to the Pullman City Council. At 19 years of age he was the youngest person, and first student ever elected. In 1997, Mr. Marler received the Distinguished Achievement Award from the WSU College of Liberal arts. In 1998, Governor Gary Locke appointed Mr. Marler to the University Board of Regents.
As a trial lawyer, Mr. Marler has been involved with several cases of national importance. He represented Brianne Kiner in her $15.6 million settlement with Jack-in-the-Box.This settlement created a state record for an individual personal injury action. Mr. Marler also resolved several other Jack-in-the-Box cases for more than $1.5 million each. In May of 1998, he settled the Odwalla Juice E. coli 0157:H7 outbreak for the Dimmock, Wright, Hiatt, Berman and Beverly families, whose children were severely injured after consuming Odwalla apple juice.

Mr. Marler is a frequent speaker at high schools, colleges and law schools. He spends several days per month helping companies avoid bacteria contamination through Outbreak Inc., a consulting firm formed in 1998. He is married to Julie Marler and has three daughters, Morgan, Olivia and Sydney. He is a board member of the Washington State Trial Lawyers, a member of the board of directors of Bainbridge Youth Services, and a member of the Children's Hospital Circle of Care.

Course: Food Regulation in the United States