Felix Kwame Yeboah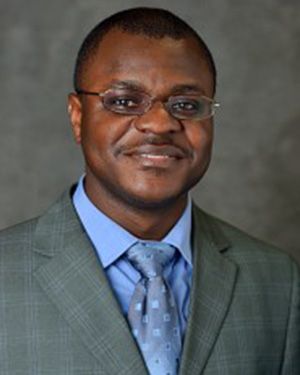 yeboahfe@msu.edu
Telephone: 517 355 0337

Department of Agricultural, Food, and Resource Economics
Assistant Professor, International Development
Morrill Hall of Agriculture,
446 W. Circle Dr. Room 211A
East Lansing, MI 48824
Degree:
Ph.D., Michigan State University
M.S., Michigan State University
B.S., Kwame Nkrumah University of Science and Technology, Ghana
---
Felix Yeboah is a fixed-term assistant professor of International Development, and a member of the AFRE Food Security Group. He joined the department in December 2014 under the Guiding Investments in Sustainable Agricultural Intensification in Africa - GISAIA grant. His research focuses on agricultural productivity and poverty reduction strategies in Africa and the human dimensions of environmental and natural resource change. His present work examines policy interventions that could promote agricultural productivity growth and employment creation in Africa.
Felix previous work employed mixed-methods and interdisciplinary approaches to examine perceptions and preferences of stakeholders at various levels of policy/program design to improve policy outcomes. His research and scholarship has been successfully applied in various contexts including informing institutional strategies for solid waste recycling and energy conservation at MSU, State of Michigan's effort to reduce non point source pollution in the Great Lakes, and poverty alleviation strategies involving conditional cash transfers in Ghana.
Research and Outreach interest
Agricultural productivity growth and poverty reduction strategies
Environmental and Natural Resource management planning
Stakeholder perception and decision-making
Survey design and research methods
Program development and evaluation