Yujin Park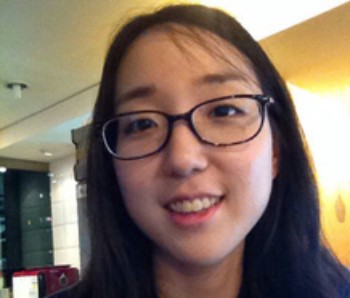 parkyuj2@msu.edu
Telephone: (517) 353-0453

PhD Graduate Research Assistant
---
Location:
1066 Bogue St, Room A228
East Lansing, MI 48824
Introduction
I am pursuing a doctoral degree in Horticulture under Dr. Erik Runkle's guidance. My research focuses on optimizing the radiation spectrum of sole-source light-emitting diodes (LEDs) for plant growth and quality during young ornamental plant production. There's been a fundamental shift of incorporating LEDs into commercial controlled-environment agriculture due to their high energy efficiency, longevity, and waveband specificity. Using a mixture of red and blue radiation for sole-source LED lighting has been widely considered desirable from plant growth and energy efficiency perspective. However, this limited radiation combination is not necessarily optimized for many plant growth applications as well as is difficult for people to see plants to evaluate growth. During my Ph.D. research, I will investigate the impacts of using additional narrow- or broad-band lighting, including far-red and white, to improve growth and quality attributes of young ornamental plants. Also, the underlying mechanisms of the spectral quality manipulations will be identified based on thorough photosynthesis and plant morphology study.
Education
Ph.D. Michigan State University, Horticulture (MSU), 2018 (expected)
M.S. Seoul National University (SNU), Horticultural Science, 2013
B.S. Yonsei University, Architectural Engineering, 2011
Honors and Awards
Future Academic Scholars in Teaching Fellowship, 2016
John L. Arend Excellence in Graduate Student Research Scholarship, 2016
American Society for Horticultural Science (ASHS) Graduate Ph.D. Student Poster Competition Second Place, 2015
ASHS Travel Grant, 2015
NCERA-101 Travel Grant, 2015
MSU Graduate Office Fellowship in the Department of Horticulture, 2015
John L. Arend Excellence in Graduate Student Research Scholarship, 2015
Outstanding Award of Oral Presentation, Annual Conference of the Korean Society for Horticultural Science, 2012
Research Experience
Ph.D. Research Assistant, Department of Horticulture, MSU, 2014-present
Research Associate, Research Institute for Agriculture and Life Sciences, SNU, 2013-2014
M.S. Research Assistant, Department of Horticultural Science, SNU, 2011-2013
Refereed Publications
Extension Articles