Zhenci Xu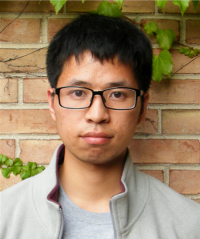 ---
Location:
Manly Miles
---
Department of Fisheries and Wildlife

---
Major Advisor: Jack Liu
Hometown: China
Biography: I am from China. I just graduated from my undergraduate school, so I do not have much experience in ecological research. I have many hobbies, such as running and reading. I am interested in researching how humans and the environment affect each other. At MSU, I will study coupled human and natural systems. If you are interested in this type of research please contact me. I am honored to learn from everyones' experiences.